Our keynote speakers bring a wide range of expertise and in-depth industry knowledge from tourism associations, businesses and academic institutions across the world. Find out more about the experience they'll be bringing to the conference – and check our provisional programme to find out when they'll be speaking.
Professor Levent Altinay, Oxford School of Hospitality Management, UK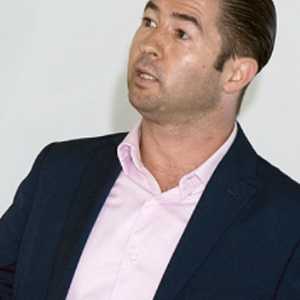 Professor Levent Altinay is Professor of Strategy and Entrepreneurship and Research Area Leader for Oxford School of Hospitality Management and the Editor-in-Chief The Service Industries Journal. Levent's research interests are in the areas of entrepreneurship, strategic alliances and international business.
Using primarily qualitative methods as well as mixed methods, he is particularly interested in how entrepreneurs start up and develop their businesses and how firms establish partnerships internationally. He is a visiting Professor the Faculty of Economics, Department of Business Studies and Environment, University of Piemonte Orientale, Italy, Koc University, Istanbul, Turkey and The L.N. Gumilyov Eurasian National University, Astana, Kazakhstan. Levent was a member of the Business & Economics Panel in Research Assessment Exercise (RAE) 2014 in Hong Kong.
He sits on the editorial boards of more than 12 journals, including Journal of Services Marketing, The Service Industries Journal, Management Decision and International Journal of Contemporary Hospitality Management. He is the Associate Editor, Europe, for Journal of Service Theory and Practice JSTP. He has also chaired/co-chaired six international conferences and is the co-author of a hospitality management research methods, entrepreneurship and strategic management text books: Planning Research in Hospitality and Tourism (2016). Entrepreneurship in Hospitality and Tourism with Maureen Brookes (2015). Strategic Management for Hospitality and Tourism (2010).
Professor Cihan Cobanoglu, University of South Florida Sarasota-Manatee (USFSM), USA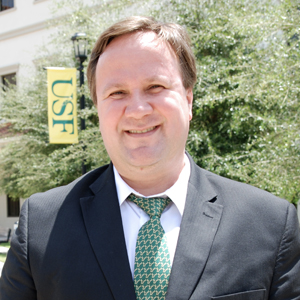 Dr Cihan Cobanoglu is a McKibbon Endowed Chair Professor of the College of Hospitality and Tourism Leadership (CHTL) at the University of South Florida Sarasota-Manatee (USFSM) and the Editor of the Journal of Hospitality and Tourism Technology (JHTT).
He serves as the Director of the M3 Center for Hospitality Technology and Innovation and Coordinator of International Programs for the College of Hospitality and Tourism Leadership. He is a Certified Hospitality Technology Professional (CHTP) commissioned by Hospitality Financial & Technology Professionals (HFTP) and Educational Institute of American Hotel & Lodging Association (AHLA).
Dr Cobanoglu is the Editor of the Journal of Hospitality and Tourism Technology (JHTT), co-editor of International Interdisciplinary Business-Economics Advancement Journal (IIBA Journal), co-editor of Journal of Global Education and Research and a co-author of five textbooks and two conference proceedings. He is also currently serving as the President of Association of North America Higher Education International (ANAHEI).
Dr Cobanoglu served as the chair of the American Hotel and Lodging Association's (AHLA) Technology and E-Business Committee from 2009 to 2011 and also a member of CHTP Advisory Council and Editorial Advisory Board of HFTP. His research involves the use and impact of technology in hospitality industry. He founded and managed the eXperimental Guestroom (X-Room) at the University of Delaware's Courtyard by Marriott from 2007 to 2009.
Prior to joining the University of South Florida Sarasota-Manatee, Dr Cobanoglu served as an Associate Professor of hospitality information technology at the University of Delaware. Dr Cobanoglu is the recipient of University of Delaware's Excellence in Teaching Award in 2009 and the International Council on Hotel, Restaurant and Institutional Education's (I-CHRIE) John Wiley & Sons, Innovation in Teaching Award in 2009.
Dr Ulrike Gretzel, Annenberg School of Communication, University of Southern California USA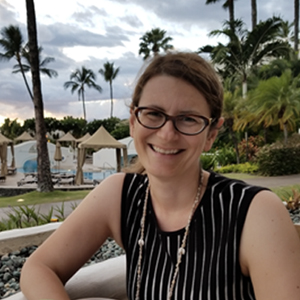 Dr Ulrike Gretzel is a Senior Fellow at the Center of Public Relations, Annenberg School of Communication, University of Southern California USA and Director of Research at Netnografica, an innovative market research company focused on deriving deep insights from social media data. Her research tackles topics related to the credibility of information found on social media, social media-related consumer behaviors like selfie-taking, the role of social media influencers and consumer engagement with travel and hospitality brands. She applies her research findings to answer questions ranging from strategic branding on social media to platform-specific engagement tactics.
Before joining USC, she was a Professor in the Business School at the University of Queensland in Brisbane, Australia. She also held full time appointments at the University of Wollongong and Texas A&M University and taught courses at IULM in Milan, Italy and MODUL University in Vienna, Austria. She received her Ph.D. in Communications from the University of Illinois at Urbana-Champaign and holds a master's degree in International Business from the Vienna University of Economics and Business. Her research focuses on persuasion in human-technology interactions, information search and processing, electronic decision aids, smart technologies, online and social media marketing, adoption and use of technologies, as well as non-adoption and digital detox.
Professor Nigel Hemmington, Pro Vice-Chancellor International at Auckland University of Technology, New Zealand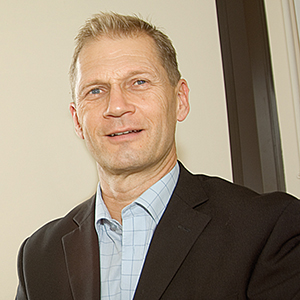 Professor Hemmington's career began in England where he worked at some of the country's most prestigious events including Wimbledon Tennis, the Chelsea Flower Show and the Windsor Horse Show; he has even worked at Buckingham Palace.
Before moving to New Zealand in 2009 to take up his role as the Dean of the Faculty of Applied Humanities, Professor and Pro Vice-Chancellor, Professor Hemmington was the Dean of the Faculty of Services Management at Bournemouth University and was also a Reader and Director of Research at Oxford Brookes University. In 1997 he was the president of the Institute of Hospitality, the international professional body for the hospitality industry. He is also a fellow of the Institute of Hospitality, a fellow of the Institute of Continuing Professional Development, a fellow of the Chartered Institute of Marketing, a chartered marketer and an honorary member of the City and Guilds of London Institute.
His research has also led to consultancy with commercial and industry organisations including Air Rarotonga, the Caribbean Tourism Organisation (where he developed a human resource strategy for the tourism industry), the Cook Islands Tourism Corporation and SkyCity New Zealand. He has published more than 100 articles and conference papers in academic and professional publications. His research and consultancy interests are in the areas of consumer experiences, professional development and learning and consumer behaviour in hospitality and tourism. Professor Hemmington is currently interested in the development of the concept of hospitable tourism within the context of the consumer experience and the experience economy.
Ufi Ibrahim, Chief Executive of the British Hospitality Association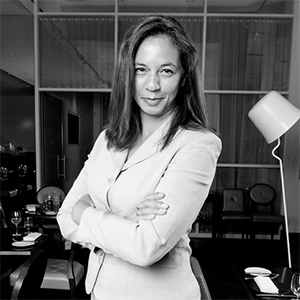 Ufi Ibrahim is the chief Executive of the British Hospitality Association, the leading authority on Hospitality and Tourism representing 46,000 businesses across the UK. Since joining the BHA, she has spearheaded the establishment of the Tourism Industry Council – a joint government and industry working coalition chaired by the UK Minister for Tourism where Ufi serves as a member, the Agenda 300,000 Jobs by 2020 and The Big Hospitality Conversation (resulting in 67,000 new career starts for under 25s), and The Hospitality & Tourism Summit (the 'Davos' of the UK industry).
Ufi also serves on the Events Industry Board, led by the UK Government with three aims: to help deliver more valuable business visitors to Britain in an ever increasingly global competitive environment; to recognise the role the events sector can play in driving long-term inward investment to the UK by attracting some of the world's leading business events to the UK; and to use these platforms to boost exports, in line with government growth objectives. Ufi is an Ambassador of Room to Reward, a charity offering short breaks to men and women who care for those who cannot care for themselves. Ufi also serves on the Advisory Council of Hotel Futures, the Advisory Board for the Global Restaurant Investment Forum and is a judge for the Global Restaurant Awards. She became a Visiting Professor of the London Metropolitan University in August 2011 and served as Chairman of Tourism Alliance in 2014 and 2015.
Ufi is also a Trustee, Member of the Executive Council, and Fellow of the Institute of Hospitality. Before joining the BHA in 2010, Ufi was Chief Operations Officer of the World Travel & Tourism Council (WTTC), where, working with governments and industry across the world, she advised on policymaking and the development of planning frameworks for economic and social prosperity through the long-term success of travel and tourism. As a keen promoter of public and private sector dialogue, she was pivotal in the establishment of the Global Travel & Tourism Summit – the annual meeting of world leaders to discuss and agree key priorities for the industry. Prior to joining the WTTC in 2000, she was in charge of the American Express Global Passport and Visa Unit for five years. She studied at the London Metropolitan University, graduating with a BA in Leisure and Tourism management, and graduated with distinction in her MBA from the Open University.
Professor Andrew Lockwood, University of Surrey, UK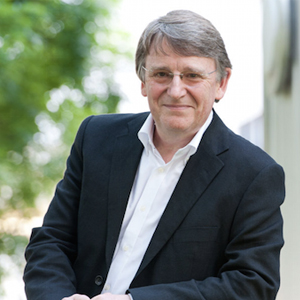 Professor Andrew Lockwood is the Forte Professor of Management in the School of Hospitality and Tourism Management at the University of Surrey. He was the Associate Dean Learning and Teaching, Faculty of Arts and Social Sciences, University of Surrey for more than nine years and the Chairman of the Executive Council of the Institute of Hospitality between 2008 and 2013.
He was born into the family bakery business and grew up in hotels in Scarborough so naturally his career progressed into food and accommodation. He did his BSc in Hotel and Catering Administration here at the University of Surrey and spent his professional training year at Grosvenor House Hotel on Park Lane in London. On graduation he joined the then second largest UK hotel company on a management-training scheme. After a number of years running other people's hotels, he was offered the opportunity of taking over the family's 40-bedroom hotel, which he continued to do until we decided to have a family.
Eventually he moved on to become Assistant Head of Department at Guildford College and from there moved to become a lecturer at the University of Surrey. He completed his PhD in Hospitality Operations Management in 1998 at the University of Surrey. He has been leading hospitality at the University of Surrey for more than 27 years where he has developed a substantial research in the area of operations management in the hospitality tourism and service industries specialising in aspects of quality management but also looking at aspects of service failure, service recovery, employee empowerment, total quality management and now especially productivity as we have just been awarded a major ESRC grant in this area. He has supervised sixteen PhD students to completion in these areas.
Dale MacPhee, GM Waldorf Astoria Edinburgh – The Caledonian, General Manager, Hilton Hotels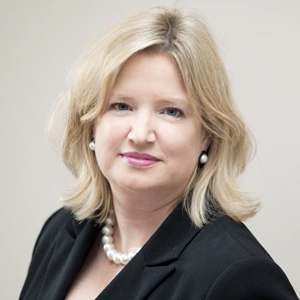 Dale MacPhee is General Manager at the Waldorf Astoria Edinburgh – The Caledonian in Scotland. Waldorf Astoria Edinburgh – The Caledonian, part of the Hilton family. Originally from Nova Scotia, Canada, Dale has lived in Europe for 20 years, in locations including Bucharest, Prague, Istanbul and London.
After graduating in Political Science at Dalhousie University, Dale joined the Hilton Halifax for a summer job as Front Desk Receptionist 25 years ago. She has worked for Hilton Worldwide ever since, joining their luxury division, Waldorf Astoria as their first female General Manager in 2010.
Dale's leadership style has allowed Waldorf Astoria Edinburgh obtain several accolades through the years and in September 2017 Dale was awarded Hotelier of the Year by Business Women Scotland Magazine.
Professor Hilary Catherine Murphy, Ecole hoteliere de Lausanne, Switzerland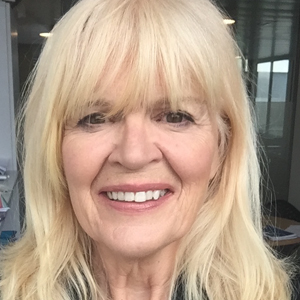 Professor Hilary Catherine Murphy is a professor and researcher at Ecole hoteliere de Lausanne, Switzerland (University of Applied Sciences- University of Western Switzerland) and, additionally, an Honorary Research fellow in the Marketing Faculty at Strathclyde University, Glasgow. Professor Hilary Catherine Murphy PhD, MPhil, MCIM, PGdip BIT, BA is a professor and researcher at Ecole Hoteliere de Lausanne, (University of Applied Sciences- University of Western Switzerland) Switzerland. She is also an Honorary Research fellow in the Marketing Faculty at Strathclyde University, Glasgow. She has a PhD in the diffusion of information and communications technology in the hotel sector from the University of Wales, UK; an M. Phil, also from the University of Wales; a post-graduate diploma in business information technology, a Bachelor degree in business administration, marketing and law from the University of Strathclyde and a diploma in data processing from Louisiana State University in the USA.
Dr Murphy has extensive business experience in sales and marketing management, primarily in the US in the hospitality and leisure sector, in addition to her experience as a teacher and researcher. She currently teaches Digital Marketing on the final year of the undergraduate programme and Masters programme at Ecole Hoteliere de Lausanne (www.ehl.ch). She has worked on several Swiss government funded projects in addition to industry-funded projects, notably the annual IT BENCHMARK REPORT that includes competitive set information on IT spend (by room, property, region) plus capex & opex breakdowns and is available at www.strglobal.com. Her current academic projects focus on the impact of social media on hotel consumer buyer behaviour, particularly "recall" of social media and the emotional component of social media.
Previous published academic work has been on a variety of IT related subjects such as; "An Exploration of the Key Hotel Processes implicated in biometric adoption", "An Investigation of Data Management and Property Management Systems in Hotels" and "Do small and medium hotel exploit search engine marketing?". Dr. Murphy has published many technical articles in academic journals e.g. International Journal of Contemporary Hospitality Management, Journal of Tourism and Hospitality Management and is a frequent presenter at key industry and academic conferences worldwide (ICHRIE, EuroCHRIE, Frontiers in Services Marketing) and throughout Europe.
Professor Fevzi Okumus, Rosen College of Hospitality Management, The University of Central Florida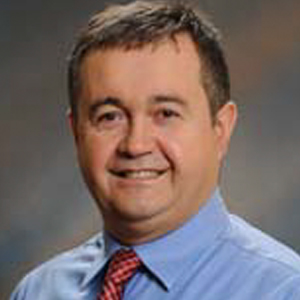 Professor Fevzi is the CFHLA Preeminent Professor within the Hospitality Services Department at the University of Central Florida's Rosen College of Hospitality Management. He was the founding Chair of the Hospitality Services Department from 2007-2013. He received his PhD in Strategic Hotel Management from Oxford Brookes University, UK. His research areas include strategy implementation, corporate social responsibility, competitive advantage, knowledge management, crisis management, destination marketing, information technology and developing countries.
He has widely published in leading journals. He has over 225 academic publications (over 100 refereed journal articles, three books, 12 book chapters and 85 conference presentations and reports). His publications have received over 4250 citations and he has an h-index of 33. He chaired/co-chaired and served on numerous PhD dissertation and master thesis committees. He is the Editor-in-Chief of the International Journal of Contemporary Hospitality Management (IJCHM) and also serves on the editorial boards of 24 international journals. He is a frequent speaker at international conferences.
He is a Visiting Professor at San Yet Sen University's Business School in Guangzhou, China. He has received numerous research awards and recognitions including "The Michael D. Olsen Research Award" in 2016; "The University of Central Florida Scroll & Quill Society Award" in 2017 and the "CFHL Preeminent Professor" again in 2017.
Professor Alexandros Paraskevas, Chair in Hospitality Management, London Geller College of Hospitality & Tourism, University of West London, IK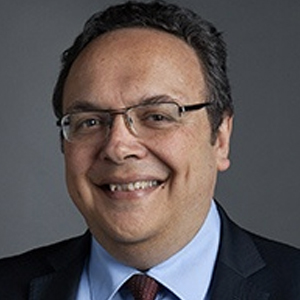 Alexandros Paraskevas is Professor in Strategic Risk Management and Chair in Hospitality Management at the London Geller College of Hospitality and Tourism, University of West London, IK. His hospitality industry background includes internal auditing and operations management positions for over a decade with Marriott and Starwood. His academic background includes 15 years of service at the Oxford School of Hospitality Management (Oxford Brookes University).
Alexandros researches the governance and management of risks/crises both in an organisational and tourism destination context. He has led numerous hotel industry projects in the areas of risk, crisis, disaster management and business continuity and authored several academic articles and book chapters on these topics. He is one of the authors of Planning Research in Hospitality and Tourism (2008, Butterworth-Heinemann). As proponent of Complexity Theory, he has been a member of the Complexity Research Group at the London School of Economics and a Director of the Complexity Society (UK).
A visiting scholar in Austria, Finland, Hong Kong, Mexico, Spain and Taiwan, Alexandros has worked with governments and tourism professional associations on safety and security issues and on crisis communications strategies. He has served as advisor of the International Hotel and Restaurant Association's (IH&RA) Global Council on Security, Safety and Crisis Management and is a member of ASIS (the American Society for Industrial Security professionals) and HEAT (ASIS' Council for Hospitality and Tourism).
Professor Paul Phillips, University of Kent, UK
Professor Paul Phillips is Professor of Strategic Management, University of Kent. Paul joined Kent Business School in 2004, as Deputy Director and he served as Director of Kent Business School for 3.5 years (2007-2011). In 2001, he was appointed to the Charles Forte Chair of Hotel Management, which was created by a generous endowment from Forte plc in 1986 at the School of Management, University of Surrey, UK and before that he held academic appointments at Cardiff Business School.
Paul's early business career was as a qualified accountant and a Senior Management Consultant with Price Waterhouse. Professor Phillips holds an MBA and PhD from Cardiff Business School, and is a qualified marketer. He acted for a wide range of clients in the public and private sectors, which included providing strategic advice to organisations such as the World Bank, Caribbean Development Bank, Shell, Guinness and a variety of hospitality and tourism organisations.
Professor Phillips has served as Chair of the UK Association of Business Schools (ABS) Research Steering Committee, and Member of the ABS Executive Committee. He is an expert on performance measurement and management, tourism and hospitality; strategic planning effectiveness and e-business strategy. Paul acts as a conduit between the academic and business worlds to provide solutions for those organisations who are trying to address change management, performance management and technology management issues. Paul has specialized international experience for private sector, Governments and Government Agencies.
Professor Hanqin Qiu, School of Hotel & Tourism Management, The Hong Kong Polytechnic University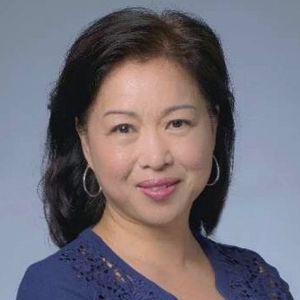 Professor Hanqin Qiu is a Professor of international tourism. She received her BA from Nankai University in Mainland China, her MA from University of Waterloo in Canada, and her PhD from University of Strathclyde in UK. She has been the Editor-in-Chief of Journal of Quality Assurance in Hospitality and Tourism. She has published more than 80 refereed journal articles in the leading hospitality and tourism journals. Professor Qiu is also a regular speaker at international conferences and events.
Currently Professor Qiu is the chairlady of learning and teaching committee at School of Hotel and Tourism Management in which she is leading the development of HKPolyUx MicroMasters Credential in International Hospitality Management. Professor Qiu has been actively involved in consulting and executive training programs.
Professor Bruce Tracey, Cornell University's School of Hotel Administration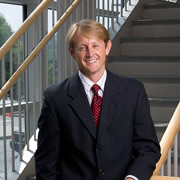 Professor Bruce Tracey is Professor of management at Cornell University's School of Hotel Administration. He has taught courses in human resources management for undergraduate, graduate, and professional audiences throughout North America, Europe, Middle East and Africa, and Asia, and he has won several awards for his efforts.
In addition to Cornell, Dr. Tracey has taught in a variety of degree programs, including TKK Executive School of Business, Helsinki, Finland; Cornell-Nanyang Institute for Hospitality Management, Singapore; Institut de Management Hotelier International, Paris, France; and Ecole Hotelière Lausanne, Switzerland. He has also facilitated numerous executive education courses throughout North America, Europe, the Middle East, Africa, and Asia.
From 2010-2013, Dr. Tracey was the Editor of the Cornell Hospitality Quarterly, the industry's foremost journal of applied research. As editor, he was responsible for directing the course of the journal and overseeing the double-blind review process. He has conducted research on a wide range of strategic and operational-level HR topics, including the roles and relevance of HR flexibility, impact of training initiatives on individual and firm performance, employee turnover, employment law, and leadership.
Professor Tracey has presented his work at numerous regional, national, and international conferences, and his research has been published in many of the top-tier discipline and applied outlets, including the Journal of Applied Psychology, Personnel Psychology, Journal of Management, Organizational Research Methods, Cornell Hospitality Quarterly, and the University of Pennsylvania Journal of Labor and Employment Law. Professor Tracey's sponsors for research and consulting include Four Seasons Hotels and Resorts, Hilton Worldwide, Marriott International, Mövenpick Hotels and Resorts, Wynn Resorts, Hillstone Restaurant Group, and Uno Chicago Grill, and he has been cited in the New York Times, USA Today, Fast Company, and the Orlando Sentinel, among other popular press outlets.
Professor Jay Kandampully is a Professor of Service Management, Ohio State University, USA and Editor in Chief of the Journal of Service Management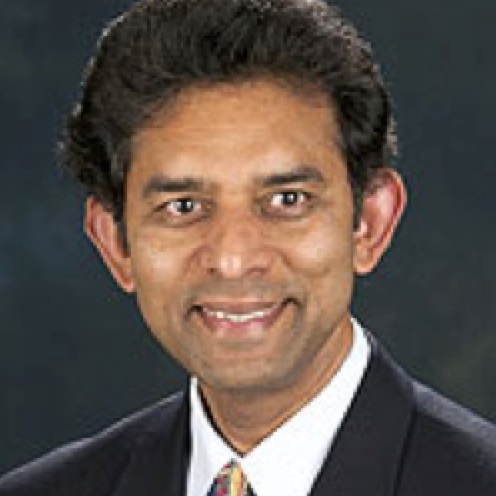 Professor Jay Kandampully is a Professor of Service Management in the Ohio State University, USA. Kandampully is the Editor in Chief of the Journal of Service Management (JOSM) and serves on the editorial advisory board of 10 refereed international journals. He holds a PhD in service quality management, and an MBA, specializing in services marketing, both from the University of Exeter, England.
His professional qualification is in Hotel Management from Salzburg, Austria and from the University College Birmingham, UK. His educational qualifications have been well supported by nine years managerial experience in Europe, India and in the USA.  Additionally, he speaks six languages. Kandampully's most recent book is entitled "Service Management Principles for Hospitality and Tourism" (coauthor David Solnet). Kandampully is the author of the bestselling textbook "Services Management: The New Paradigm in Hospitality" (translated into Chinese), and the lead editor of the book, "Service Quality Management", (translated into Chinese, Korean and Arabic).
He is the editor of the following books: "Service Management: The new Paradigm in Retailing" (this book is translated into Chinese); "Service Management in Health and Wellness Services"; "Customer Experience Management: Enhancing Experience and Value through Service Management." Additionally, he has published more than 130 articles and has presented numerous papers at international conferences on issues relating to service management and marketing, service brands and service innovations.
Professor Perry Hobson, Pro Vice-Chancellor for Global Engagement at Taylor's University in Malaysia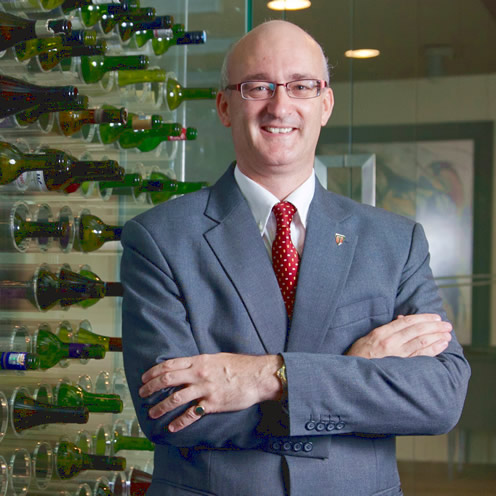 Professor Perry Hobson, PhD is the Pro Vice-Chancellor for Global Engagement at Taylor's University in Malaysia. His academic background is in hospitality and tourism, and holds a BSc (Hons) in Hotel & Catering Management from Oxford Brookes University (UK), a MS in Hotel, Restaurant and Travel from the University of Massachusetts at Amherst (USA), and a PhD from Southern Cross University (Australia). He has been the Editor-in-Chief of the SSCI indexed Journal of Vacation Marketing since 1999, and was installed as a Fellow of the Council of Australasian Universities for Tourism & Hospitality Education (CAUTHE) in 2014.
He was made Honorary Fellow of the UK's Council for Hospitality Management Education (CHME) in 2017. He also sits on the Board of The International Centre of Excellence in Hospitality & Tourism Education (THE-ICE). He has been heavily involved with various associations and is a past-President of both APacCHRIE, and CAUTHE in Australia.
Sal Gowili, General Manager at The Ritz London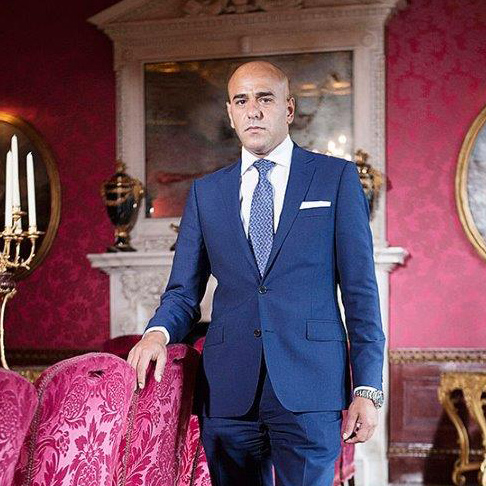 With a passion and broad knowledge of the luxury hotel business, Sal joined The Ritz in 2011 as Front of House Manager, before quickly progressing to Rooms Division Manager. He was appointed Hotel Manager in 2013 and General Manager in 2016. In his capacity as General Manager of The Ritz London, Mr Gowili continues to build on the hotel's 110 years reputation and its legendary service, known as the byword for luxury and elegance, while maintaining its position amongst the great hotels of the world and at the forefront of the London hotel market. The Ritz enjoys one of London's best locations overlooking The Royal Green Park. Mr Gowili oversees the hotel's 136 rooms and suites, The Ritz Restaurant, The Palm Court, The Rivoli Bar and private dining rooms of the adjoining 18th century William Kent House, and manages a team of over 300 colleagues. Under his leadership The Ritz London has achieved outstanding revenue growth, whilst maintaining the very highest levels of guest service. Prior to joining The Ritz, Sal obtained a degree in Chemical Engineering and spent 11 years in various management positions within Red Carnation Hotel Company, with his first management position in the 5* flagship property: The Milestone Hotel, after moving from Hilton Park Lane.
Kate Nicholls, CEO of UKHospitality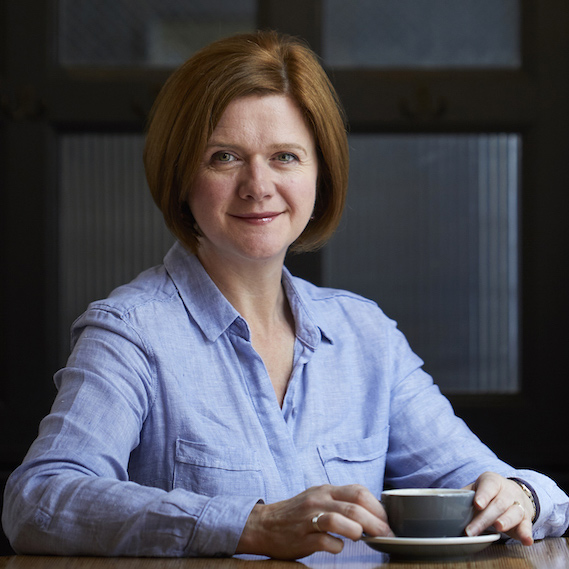 Kate Nicholls is the CEO of the newly formed UKHospitality, following the merger of the UK's two major hospitality trade associations, the Association of Licensed Multiple Retailers (ALMR) and the British Hospitality Association (BHA). UKHospitality will actively speak out for the UK's third largest private sector employer, which combined directly generates £130bn of revenue each year. Previously Kate Nicholls was appointed CEO of the ALMR, the leading trade body representing licensed hospitality operators, in September 2014, having previously worked as Strategic Affairs Director since 2010.  After gaining a degree in English and a post-graduate diploma in competition law, Kate worked as a researcher in the House of Commons and European Parliament before joining Whitbread as Government Relations Manager, starting her careers in hospitality in 1993. Kate was Director at one of the largest independent public affairs companies, working with a number of hospitality, retail and leisure accounts before establishing her own strategic communications consultancy in 2000. She is a graduate of Fitzwilliam College, Cambridge and Kings College London.
Christos Karatzenis, Director of Operations for The Real Greek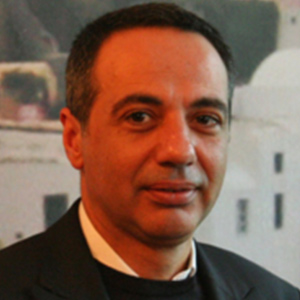 Christos Karatzenis serves as Director of Operations at The Real Greek Food Company Limited. Christos has over 30 years of restaurant operation background and was a hospitality professional from his childhood, being the son of famous Chef Jimmy Karatzenis who operated Jimmy's Place in Kolonaki neighbourhood in Athens. His family is still running Epirus Tavern - a legend in Athens' gastronomy scene, established by his father Jimmy in Varvakeios Market, Athens. Christos moved in to London in 2005 to utilise experience in the restaurant business.
He joined The Real Greek team in summer 2011 and was part in the growth from 6 branches to 20. He was appointed Director of Operations in October 2017. Christos has a wealth of experience in the restaurant industry, working with brands such as Greek As It Gets restaurant in London. He was operations manager at Ponti's Group and General Manager at La Tasca Canary Wharf. In the past he owned his own catering business back in Greece and he was also a food service project manager at the Athens Olympic Games in 2004.
The Real Greek operates 20 restaurants in London and the South England region. The food they serve comes from the delicious and healthy diet of the Eastern Mediterranean, where people have a passion for food, family and life. The wonderful flavours and the variety found in Greek food can be traced back to ancient times – and on this diet Ancient Greeks, like Alexander the Great, conquered the world! Dishes that are inspired by those epic journeys and benefit from the many different cultures and influences that now shape modern Greek cuisine. The menu and the atmosphere in the restaurants bring back the memories and the spirit of Greece. Eating in Greece is never rushed; people take their time, engage in discussion and love to share food with friends and family. 
Anna Zalane, Restaurant Manager at the Real Greek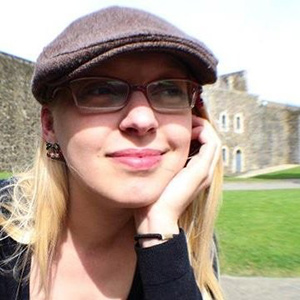 Anna is The Real Greek Restaurant Manager at Soho London. A journalist, film producer and event producer and management professional. Before 9 years she fell in love with London and ended up in hospitality. She is fascinated about consumers and customer interaction. Also she is interested in team development and training. She has studied in Latvian University Psychology and Pedagogy and also holds a Management degree with a specialisation in cultural festival director from the Latvian Culture College. Anna's life moto is: where there is will, there is the way! She is very passionate about saving environment and she believes that restaurant business can help to solve many environmental issues. In the end of 2017, inspired by Anna's ideas, there was taken decision to ban plastic straws in all The Real Greek restaurant chain. They were replaced with environment friendly paper straws.