Developing good practices in embedding Fusion Learning through application of digital pedagogies. Some examples are captured in the Fusion Learning Showcase work of our BU colleagues.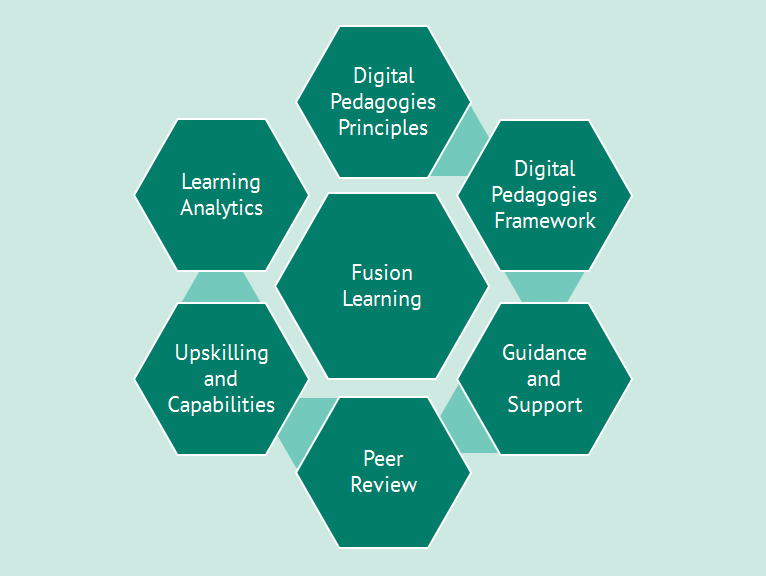 Digital pedagogies principles
Supporting student learning with consistent and scheduled contact time that will be focused on ensuring students participate and co-create in their own learning experience.
All online delivered content will be delivered in a segmented and variable fashion to ensure optimum learning (i.e. not in a lecture-only style, but using chunked material and a variety of delivery modes).
Learning activities will be scaffolded with formative assessment and simplified summative assessment built in to personalise and support student understanding, learning and development.
Regular and consistent communication and touch points to enable greater student involvement and engagement.
The use of learning communities for student interaction with peers and staff across the university and on placement and in practice to facilitate communication and interaction, learning and growth, and support and belonging.
Promoting a policy of interaction with Personal Tutors and support services to aid student health and well-being.