Advances in technology, such as artificial intelligence, bring real opportunities for businesses and the way they interact with their customers.  
When Poole-based marine electronic firm Actisense wanted to improve and automate their customer service, they came to Bournemouth University for support.  
The result was a Knowledge Transfer Partnership (KTP), led by Professor Chris Chapleo from BU's Business School and Dr Vegard Engen, Deputy Head of Department for Computing and Informatics – bringing together their collective expertise to support Actisense in creating a chatbot to enhance their service and sales.  
"They were interested in artificial intelligence and the role that that could play in improving and automating their customer service, particularly via a chatbot," said Professor Chapleo, a brand and marketing expert.  
"But much more than that, it could also lead to an uplift in sales and customer retention– so people could ask about problems or challenges they were having or what they might need to do in a certain situation and be advised to buy a related product.  
"So there was the potential for cross-selling and upselling as well as the customer service function that could be partly automated."  
Together, BU and Actisense successfully applied for funding from the government, via Innovate UK, to undertake the KTP, which started in February 2020.  
A KTP Associate, Nimit Khanna, who had expertise in machine learning and AI, was appointed to support the project. Nimit was embedded in Actisense but managed by BU, with guidance and support from Professor Chapleo and Dr Engen.  
While Professor Chapleo advised around the marketing and customer elements of the project, Dr Engen supported with the technical aspects of embedding artificial intelligence to create a solution that would provide the business with 24/7 support.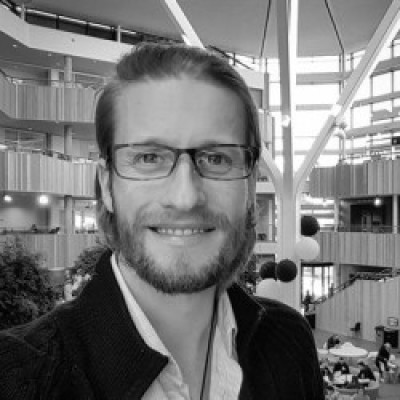 Dr Vegard Engen
Deputy Head of Department for Computing and Informatics
Taking part in a KTP gives businesses the opportunity to go beyond what's currently available and to do something that's really bespoke, as well in a cost-effective manner.
Participating in a KTP means that businesses can tap into the collective knowledge and resources of a university, as well as the latest research and insight.  
Dr Engen said: "Research should be on the cutting edge - and if you had a consultant in for this kind of project, they would typically apply existing technologies rather than working on advancing that state-of-the-art. 
"Taking part in a KTP gives businesses the opportunity to go beyond what's currently available and to do something that's really bespoke, as well in a cost-effective manner."  
Professor Chapleo added: "The beauty of a KTP is that it brings together the strengths of the university, with our academic disciplines complementing each other. As well as the highly skilled KTP associate, the company gets to tap into the university's collective resources and expertise."  
Alongside implementing the chatbot, the two-year project also helped create a strategic marketing plan and processes to make it as easy as possible for Actisense to be able to maintain and update the chatbot going forward.  
"Where KTPs are funded and are seen as really valuable is where there's particular knowledge or expertise that is embedded in the company and allows them to have a step change in operations," explained Professor Chapleo.  
"It's about embedding change that will allow them to produce more revenue, more profit, employ more people - that's ultimately what the government want." 
Robin Richards, Technical Project Manager at Actisense, said: "The KTP enabled us to access skills through the associate that we wouldn't normally have been able to afford to enhance our business systems. It has helped us grow an ongoing and mutually beneficial relationship with Bournemouth University." 
As well as benefits for the business, the academic team also saw value in the project. They are currently working on academic outputs associated with the KTP, based on interviews with users of the chatbot after it launched.  
"I am very passionate about applied research and doing things that will directly benefit somebody – whether that's a company or an individual or thousands of people," said Dr Engen.  
"This project also allowed me, as an academic, to get more of an insight into this particular business and industry, as well as the cross-disciplinary nature of working across the university with the marketing and business aspects." 
Professor Chapleo added: "It helped to keep my marketing and business skills fresh because you're actually working with a real SME. It also helps with our teaching and our education because we can share current examples.  
"It's fusion in action really; it's working with businesses on real-world issues but also links into our research and education."   
What is a Knowledge Transfer Partnership? 
Knowledge transfer partnerships (KTPs)  are a government-funded scheme to share university knowledge with UK businesses. These partnerships allow organisations to recruit a  graduate associate and access specific skills and academic expertise to improve business processes and performance.  
KTPs can last between 12 months and three years and often lead to lasting partnerships.