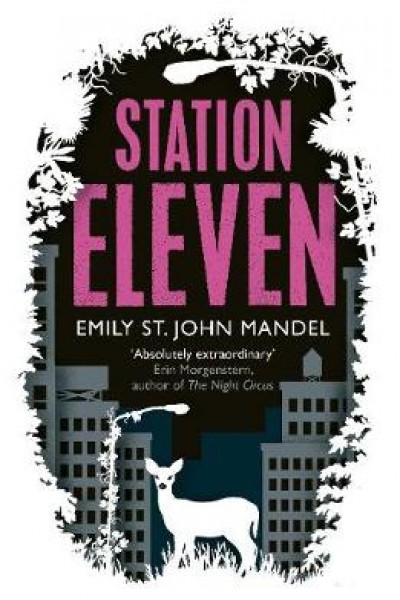 The Narrative Culture and Community Research Centre is delighted to welcome guest speaker Dr Matthew Leggatt (Winchester University) for our first talk in the Faculty Research Centre Seminar Series, details as follows:
'Another World Just out of Sight': Remembering or Imagining Utopia in Emily St. John Mandel's Station Eleven
3-4pm, Wednesday 21 October 2020
Join Zoom Meeting https://bournemouth-ac-uk.zoom.us/j/87504241919?pwd=M3FPb1hRbUdEMGprclBFTThkb1Jndz09
At the heart of Emily St. John Mandel's 2014 novel, Station Eleven, lies a tension between remembering and imagining. Whereas most post-apocalyptic texts value their contemporary society by generating a sense of 'nostalgia' for the present, St. John Mandel's novel places its emphasis on the imaginary and utopian possibilities that could accompany disaster. In the novel, a host of now useless objects become aesthetic links to the past, reminders collected in the 'Museum of Civilization'. But, whereas the objects and beliefs of the past provide a constant draw back into a nostalgic appreciation for a life that can never be recaptured, it is one character's self-published comic book, Dr. Eleven, that suggests the importance and primacy of imagination over remembrance in the wastelands of the future. Touching on the themes of nostalgia, utopia, and apocalypse, this paper explores the way in which Station Eleven offers hope not through a rekindling of an exhausted past, but in a new imagined future in which the traditional lines and boundaries of relationships, ideals, identity, and community can be redrawn in 'another world just out of sight' (St. John Mandel, 2015: 333).
Matthew Leggatt is Senior Lecturer in English and American Literature at the University of Winchester where he is also Programme Leader of English Literature and its associated programmes. He is the author of the monograph Cultural and Political Nostalgia in the Age of Terror: the Melancholic Sublime (Routledge, 2017) and recent articles including 'Deflecting Absence: 9/11 Fiction and the Memorialization of Change' (Interdisciplinary Literary Studies, 2016), 'You've Gotta Keep the Faith: Making Sense of Disaster in Post-9/11 Apocalyptic Cinema' (Journal of Religion and Film, 2015), as well as 'Another World Just out of Sight: Remembering or Imagining Utopia in Emily St. John Mandel's Station Eleven' (Open Library of Humanities, 2018) from which this talk has been taken. He is editor of, and contributor to, the forthcoming edited collection Was it Yesterday? Nostalgia in Contemporary Film and Television to be published by SUNY Press.​