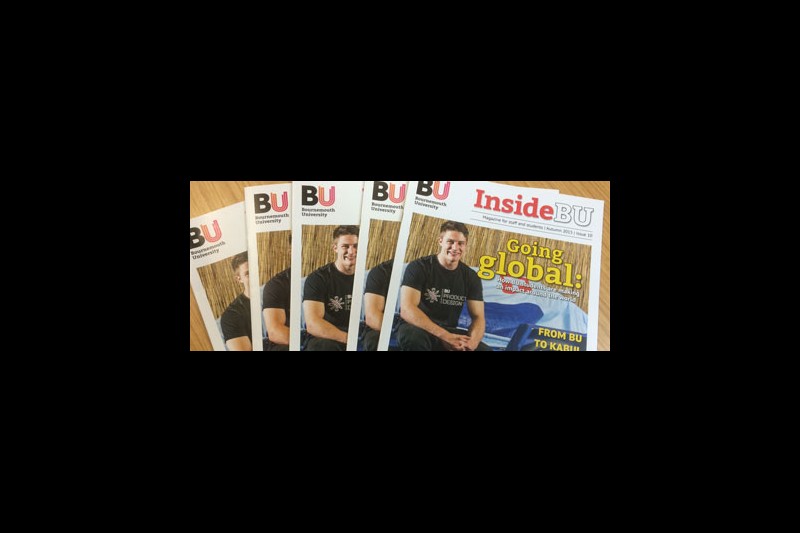 The latest issue of InsideBU, the internal magazine for BU staff and students is out now.
Containing a mixture of news, interviews, events and features, InsideBU provides an insight into the activities taking place at the university and this edition highlights BU and our global engagement. The magazine also includes features on students and staff; the student features this issue include "How BU students are making an impact around the world" and "An underwater adventure – Where will your placement take you?".
Hard copies can be found around both campuses and you can also read it online - simply click on the arrows on the bottom right of the screen to expand it to a full page size.
If you use a screen-reader, Word and PDF versions are also available.
Please email [email protected] if you would like hard copies sent directly to you.
We appreciate all feedback and suggestions for future issues. If you have a story for the next issue of InsideBU, email [email protected].