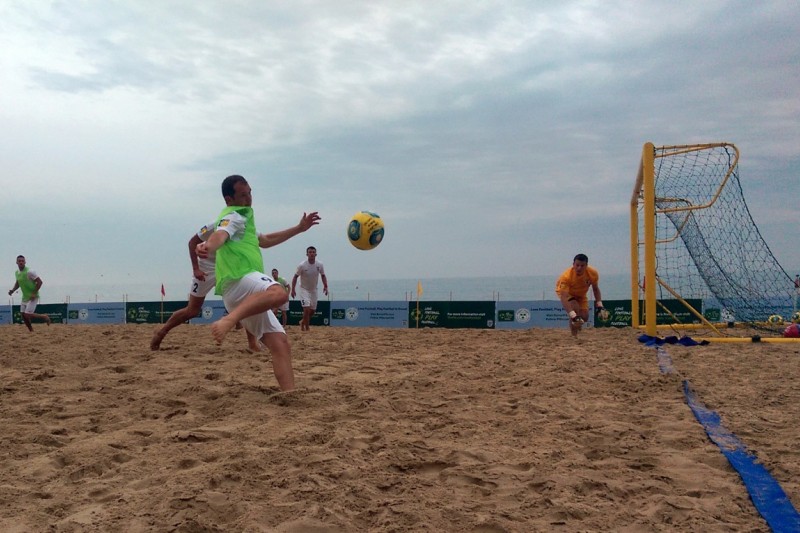 Throughout the year we have been showcasing submissions from last year's Research Photo Competition, to highlight the diverse range of research that takes place here at BU.
This week's image is from our research titled 'Goal chance and scoring methods in beach soccer'. Due to the short time this new and exciting sport has been taking place, there is limited research available in the area and therefore little is known about the tactics used at all. Due to our links with England Beach Soccer and the importance of goal scoring in order to win in these matches, our research is looking into how goals are scored and how chances are created in Beach Soccer to identify the most successful methods. This research is being led by BU's Shelley Broomfield.
More information about this research project and others that were submitted as part of the competition can be found on the research website.
We hope you enjoy viewing all the images and reading about the related research, and it inspires you to enter this year's Research Photo Competition. Please note deadline now extended to 13 January 2016.
For more details about the competition, please visit this years Research Photo Competition webpage.