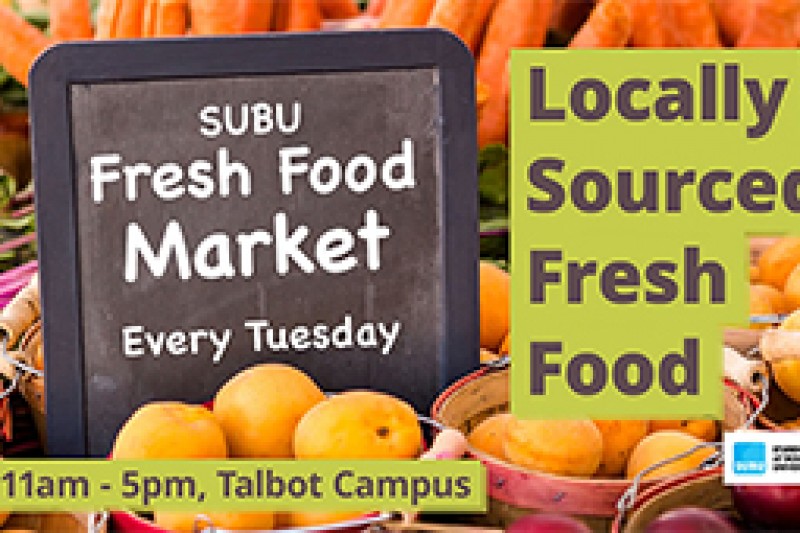 Date: Every Tuesday
Time: 11am - 5pm
Place: Talbot Campus Courtyard
Support this fantastic initiative which brings BU and the local community together. Providing you with the opportunity to conveniently purchase fresh local produce, whilst the traders provide a colourful addition to the campus on a weekly basis.
Regular stalls will include:
Fruit & vegetables
Fish & seafood
Artisan breads
New Forest meats
Cheese & dairy products from local and European creameries
Plus weekly rotating guest stalls including posters and art sales, vintage clothing, jewellery and more.
Worried about keeping your purchases fresh whilst you're at uni?
Most traders will offer a service to hold your purchases in appropriate storage up until 5pm, for you to pick up at the end of the day to ensure your food is kept fresh.
We'll see you there!
Posted on
Monday, February 22, 2016
Category