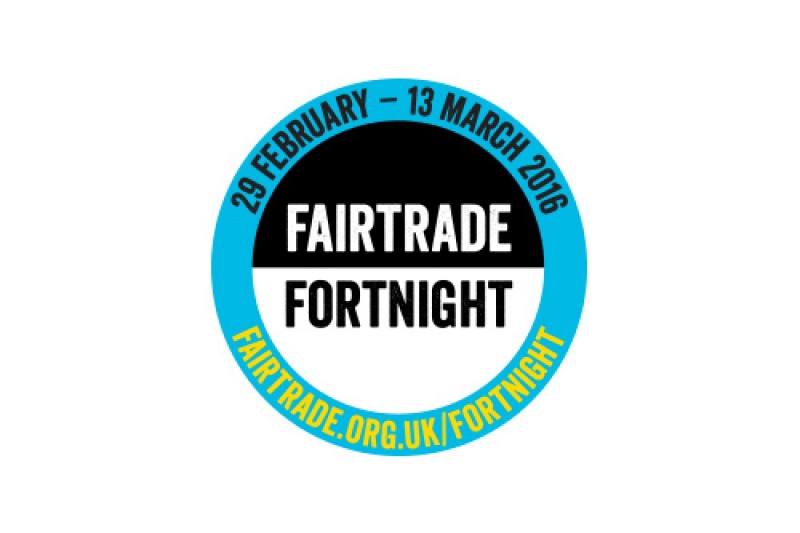 Fairtrade Fortnight is a two-week campaign aiming to get shoppers, campaigners and businesses in the UK talking, thinking about and buying Fairtrade. BU is a proud supporter of this campaign, having been a Fairtrade University for 10 years.
To celebrate Fairtrade Fortnight, BU is hosting a whole range of activities and competitions, from 29 February to 13 March, building up to the main event – Sit Down for Breakfast, Stand Up For Farmers on 10 March.  
Other activities include:
Twitter competition: Throughout the fortnight, tweet a picture of yourself with a Fairtrade product to @BUeatanddrink to be in with a chance of winning a month's worth of medium sized coffee. Don't forget to use #FairtradeFortnight.
SportBU will be running a penalty competition on Friday 26 February from 10am on the astro turf pitches. You could be in with a chance of winning a Fairtrade football and all the money raised will be donated to support workers' rights in the manufacturing of footballs.
When making a purchase at the Starbucks in the Sir Michael Cobham Library, the first 10 customers of the day will be given a free Fairtrade chocolate bar over the two weeks.
EATFAIR is a Chartwells Fairtrade countertop retail range on our Deli Marche outlets – found in Poole House and Bournemouth House - and offers a selection of the most loved Fairtrade products. For every item sold – all year round – Chartwells donates 5p to EATFAIR projects to support grower and producers in developing countries.
Enjoy a slice of homemade 'cake of the week' - made with Fairtrade ingredients – from Starbucks in Poole House and Dorset House, Café Liscio in Studland House and Costa Coffee in Bournemouth House.
Guess the Fairtrade jelly beans in the jar and win the contents – have a go at Amigos in Poole House.
Find out more about Fairtrade at the information stands in the Student Centre and the BoHo Lounge, Bournemouth House (running for the 2 weeks) and on Thursday 10 March in Poole House Atrium.
Sit Down for Breakfast, Stand Up For Farmers – Thursday 10 March
Breakfast is the most important meal of the day yet millions of farmers and workers in developing countries don't earn enough to know where their next meal is coming from.
About 795 million people are undernourished globally, and half of the world's hungry people, nearly 400 million, are estimated to live on small farms, despite them working hard to grow the food we eat every day.BU is joiningforces with the rest of the country by holding a Big Fairtrade Breakfast to support the farmers who grow some of the breakfast staples, such as coffee, tea, cereals, honey, jam, marmalade, chocolate spread and fruit.
On Thursday 10 March between 8.30am and 11am, visit the Atrium in Poole House and tuck into a buffet breakfast – all we're asking is for a donation of £2 and staff and students will be free to help themselves to a range of Fairtrade breakfast foods and drinks.
Throughout the fortnight you're encouraged to help raise awareness of Fairtrade by sharing any social media posts made on the @bournemouthuni and @BUeatanddrink Twitter accounts, using #FairtradeFortnight.
To find out more about Fairtrade at BU, please visit the website.