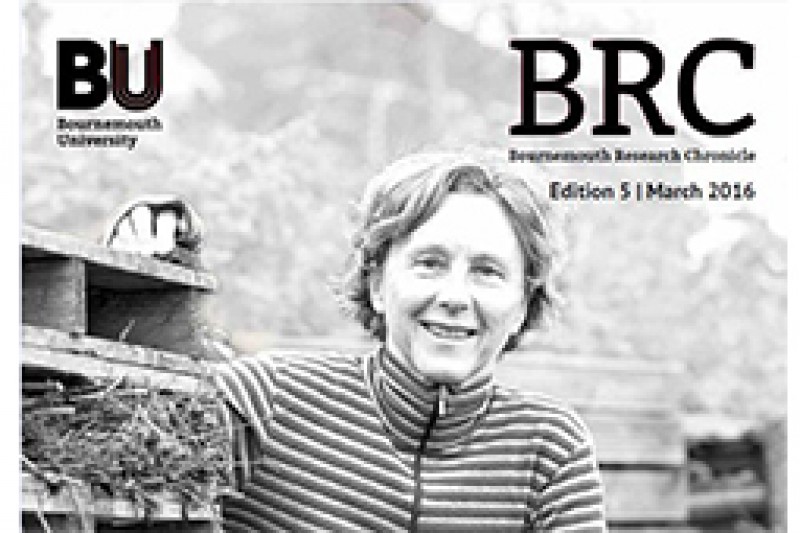 Coming soon! The Bournemouth Research Chronicle (BRC) – our annual research magazine.
This year's magazine is a celebration of some of the interdisciplinary research going on at BU. With the issues facing our society and world becoming increasingly complex, we need our researchers to be working across disciplines to discover innovative ideas and solutions. 
This year's BRC explores topics such as global security, to living with environmental change and lifelong health and wellbeing – huge challenges not just for research, but globally too. It's inspiring to see how our academics and BU's research are contributing to a better understanding of, and solutions to, some of the biggest questions facing our society.
Posted on
Wednesday, March 2, 2016
Category