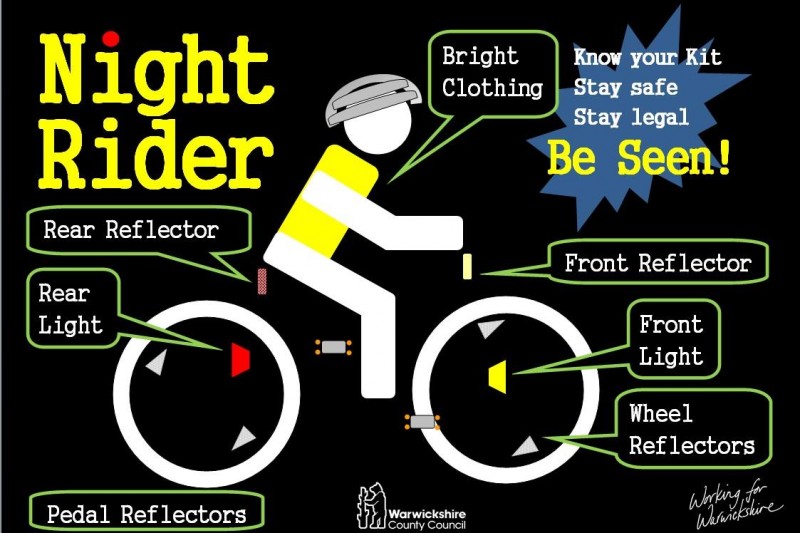 The BU Travel Plan and Dorset Police are working together to on campus to help cyclists to keep safe on the roads during the Winter months.
Free bike lights, high visibility ruck sack covers and strap bands will be given out to students and staff who cycle to the university at one of the following sessions:
Monday October 24, 2-4pm SG02, Studland House (SUBU office)
Thursday October 27, 4-6pm Studland House bike compound Lansdowne Campus and Dorset House bike compound
Cyclists are reminded that during the winter months it is important to make sure that you are as visible as possible so that you can be seen by drivers, other cyclists and pedestrians.
Cyclist should be aware of the Highway code which states:
At night your bike MUST have both white front and red rear lights lit
It MUST also be fitted with a red rear reflector (and amber pedal reflectors, if manufactured after 1/10/1985)
White front reflectors and spoke reflectors will also help you to be seen
You should wear reflective clothing and/or accessories (belt, arm or ankle bands) to make yourself more visible in the dark.