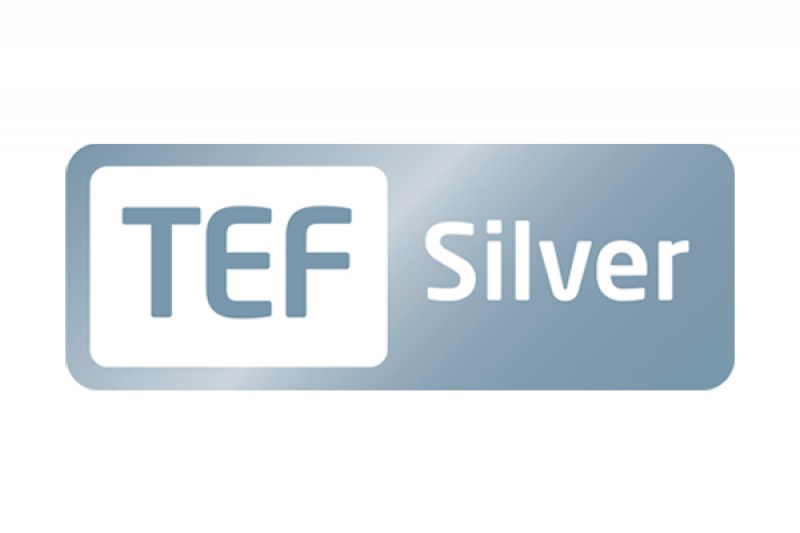 Bournemouth University has received a Teaching Excellence Framework (TEF) Silver award in recognition of teaching quality.
The government initiative seeks to award all institutions with higher education provision with an award that reflects the quality of teaching, learning environment and student outcomes.
Each institution is awarded a ranking of Gold, Silver or Bronze depending on the assessment of the institutions teaching quality, with BU awarded a silver ranking. The award applies at an institutional level, and lasts a maximum of three years before reassessment.
A Silver TEF award is given to an institution for 'delivering high quality teaching, learning and outcomes for its students. It consistently exceeds rigorous national quality requirements for UK higher education'. In assessing the award, the TEF panel noted the following of Bournemouth University:
'Very high placement levels with all students offered placements and there is a very high proportion of uptake
Systematic and well-embedded staff development mechanisms, with most staff holding a teaching qualification
Strong support for Peer Assisted Learning within the institution and very good uptake levels
Effective student engagement that is supported by a number of initiatives such as the development of a well-received Student Research Assistant programme
Good levels of investment in, and student use of, learning resources, including the development of a Student Project Bank
Very high levels of professional accreditation.'
Professor John Vinney, Vice-Chancellor of Bournemouth University, said, "The Teaching Excellence Framework Silver award reflects BU's commitment to excellent education combined with high quality research and strong links to practice. I am pleased that BU has received this independent recognition and I am proud of all the staff across BU who have contributed to BU's achievement.  This award is recognition of their hard work, and the investment we have made in staff, learning opportunities, resources and support.
"This award sits alongside our global rankings and underpins our postition as a world class university.
"We will maintain our drive for the highest standards of quality in teaching excellence, learning environment and student outcomes, across all our courses, in the context of our distinctive approach to the Fusion of education, research and practice."
The TEF system was initially proposed by the UK Government as a part of the 2016 Higher Education Bill, and is administered through the Higher Education Funding Council for England (HEFCE), with each award valid for an initial three year period.
For more information about Bournemouth University's TEF award, visit the TEF page on the BU website. For general information about the Teaching Excellence Framework, including the awards of other institutions, visit http://www.hefce.ac.uk/lt/tef/
Posted on
Wednesday, June 21, 2017