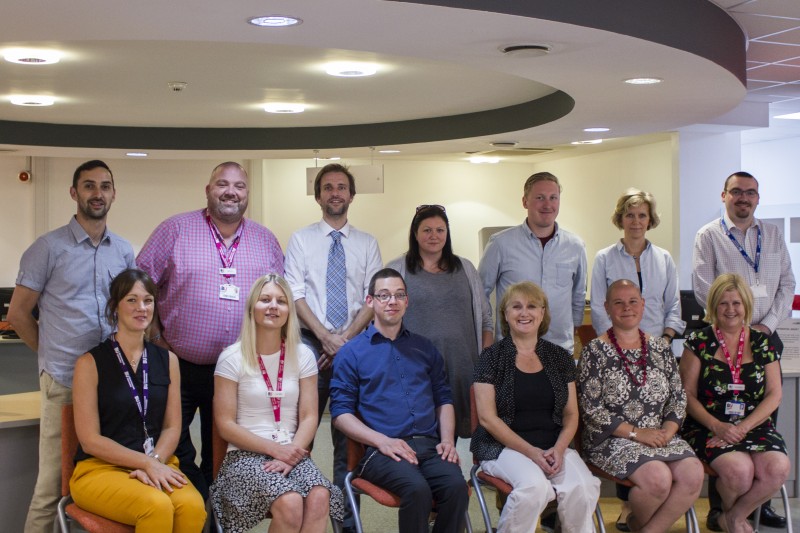 AskBU have just celebrated their 10th birthday and have learned quite a lot about BU in that time - so we thought we'd ask them what your most common questions are at the moment as you get ready for the start of term. Here's what they told us - and the answers! We hope this helps you get organised as you prepare to get here. 
If you're about to start BU for the first time, watch this recent Facebook Live with Charlie from AskBU. And if you need help over Arrivals Weekend (16 & 17 September) pop up and see the team at The Base in Poole House, Talbot Campus between 10am - 7pm each day.
Enrolment & Induction
Q: I'm a new student in the Faculty of Health & Social Sciences – which enrolment day should I go to?
A: If you're not sure, login to Brightspace (the virtual learning environment for all health & social science courses) and check your class/seminar group - you should then be able to cross reference that with your induction timetable. If you're still not sure, you can check at your first session, or call us and we'll find out for you. 
Q: I'm a new student - where do I find my induction timetable?
A: Each faculty will share their induction timetable differently, so you may have received a copy already, it might be on your online timetable for the week of 18 September, or you might be given it when you arrive at your first session - that's the one that was included on your registration email sent to you after your place to study here was confirmed. 
Q: I'm a new international student and have a Tier 4 Student Visa - do I need to do anything differently?
A: Yes! You will need to attend a pre-enrolment check before your main enrolment session. Take along your Student Visa, personal ID and any other documents you've been asked to provide. If you aren't sure when your pre-enrolment check is, you can download a copy of the pre-enrolment checklist from the Arriving Students section of our website.
Q: I'm a returning student - when does term start for me?
A: Lectures for most courses will start w/c 25 September, but you can always check the term dates on the website if you're not sure.
Online Registration 
Q: I'm a returning student - how do I re-set my password?
A: You can do this online yourself via the new IT service desk or contact us.
Q: Why do I need to do this before I come?
A: Registering online basically means you're starting your enrolment/ re-enrolment process, which will make your actual enrolment much easier. When you register online you'll be asked to pay for (or tell us who will be paying for) your tuition fees for this year e.g. the Student Loans Company - so registering online will help avoid any delays in processing any financial support you're expecting. Once you've registered, you'll then be able to access all BU systems and start getting organised. If your timetable has been released by your faculty you'll only be able to view and configure it after you have registered online.
Accommodation
Q: I can't login to the Accommodation portal
A: Your login for the Accommodation Portal is different to your usual BU login, as it was set up before your place to study here was confirmed. First of all, make sure your user name is correct - this will be your BU student reference (including the letter before the numbers). Secondly, check your password, which you can re-set by clicking on the 'forgot password' link. Just remember that your password reset email will be sent to the email address you applied via UCAS with, unless you have recently updated your email address in the Accommodation Portal. if you still experience problems, please contact us.
Q: I'm going to be living in a Unilet student house or the Student Village - where do I collect my keys from?
A: You should have been given that information when you completed your e-induction, but most of you will be collecting your keys from Poole House reception on the Talbot Campus. This is right next to The Base where we're, well... based! So if you need any help pop over between 10am - 7pm and we'll be able to help. 
Q: What should I bring with me?
A: All rooms and flats/houses are fully equipped with furniture (including a mattress) and kitchen appliances, so you don't need to bring anything 'big' with you. Your clothes, bedding and a towel will get you off to a good start, as well as some cutlery and crockery. A lot of students often club together to buy things like toasters, pots and pans to save money - and precious cupboard space! Most importantly, bring some reminders of home and some pictures to pin up on the boards in your room to help you feel at home in your new room!
Timetables
Q: I can't find my timetable information
A: Timetables are being released on different dates by each faculty. Most have been released – exceptions are listed below – check this news story which will be updated as timetables are released.
Faculty of Science & Technology
Returning students - Computing level 5 (year 2) - date tbc
New students, all courses – due Monday 18 September
Faculty of Media & Communication
MA Marketing Communications; and level 2 BA (Hons) Computer Animation Level 5 – due 17.00 hrs on 13 September
Faculty of Management
New students, all courses – due Monday 18 September
All other timetables should now be released and available for you to configure.
Q: I can't find my class group
A: We're introducing a new virtual learning environment (VLE) this year, which means some of you will be using our new VLE, Brightspace, and some of you will be using myBU, our current VLE. Check you are accessing the correct VLE to find your seminar groups with our look-up tool. If you are, and the information you need isn't there, please contact AskBU.
Please note: If you are studying Forensic Sciences, you will be using Brightspace and NOT myBU, so please check in there for the information.
Q: How do I login to my timetable?
A: You'll be able to use your BU student login details for all of our systems (except the Accommodation Portal). Check our 'log-in services' page in the Students section of our website for all the links you need.
Q: When will I see my course information?
A: Your course materials will be added  to your VLE a week before your studies begin.
If you need more information please check out the Arriving Students or Students pages of our website, follow @BournemouthuniStudents on Facebook or @bournemouthuni on Twitter or contact AskBU by phone, email or by visiting them at The Base (Talbot Campus) or on the 1st floor of Bournemouth House (Lansdowne Campus).