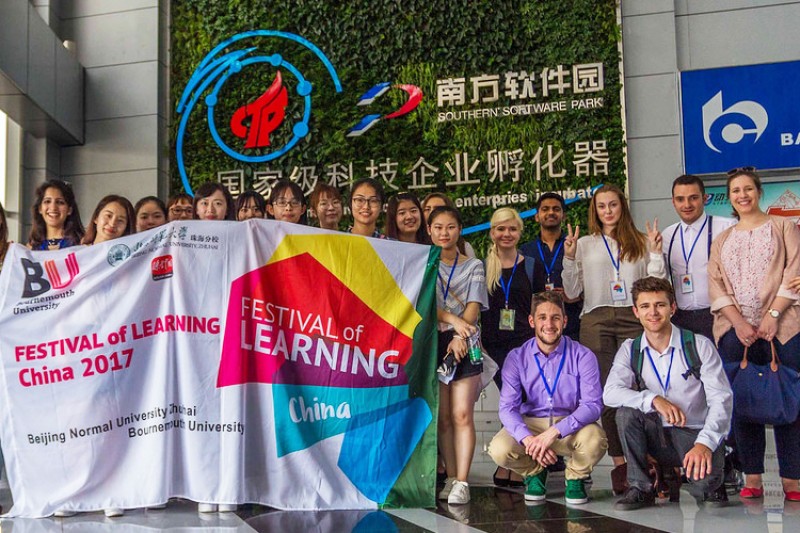 We're pleased to announce the Festival of Learning will be returning for its sixth consecutive year. This year, as well our five-day event on campus in June 2018, BU will be taking the Festival of Learning to India, China, Europe and ASEAN (Association of Southeast Asian Nations) between February and May 2018 - and you can apply to be a part of it. 
Following highly successful events in 2016 and 2017, each festival will include a group of BU students who will directly support the preparation, delivery and evaluation of the events. If successful, you'll be involved during the lead up to the festival as well as being active participants during the week itself. Working closely with students and staff at BU and overseas you'll gain a well-rounded impression of the local cultural environment. You'll also have responsibilities after the event when back at BU. The work will develop your team working, adaptability, communication and problem solving skills as well your cross cultural skills.
There are five roles available: Social Media & Content Coordinator, Filming and Video Editing Assistant, Photography Assistant, Event Management Assistant and Student Researchers, and you can apply for a maximum of three opportunities in your application.
Applications close at 9am on Wednesday 15 November 2017 - for more information and to apply, visit the Global Festival of Learning 2018 page.