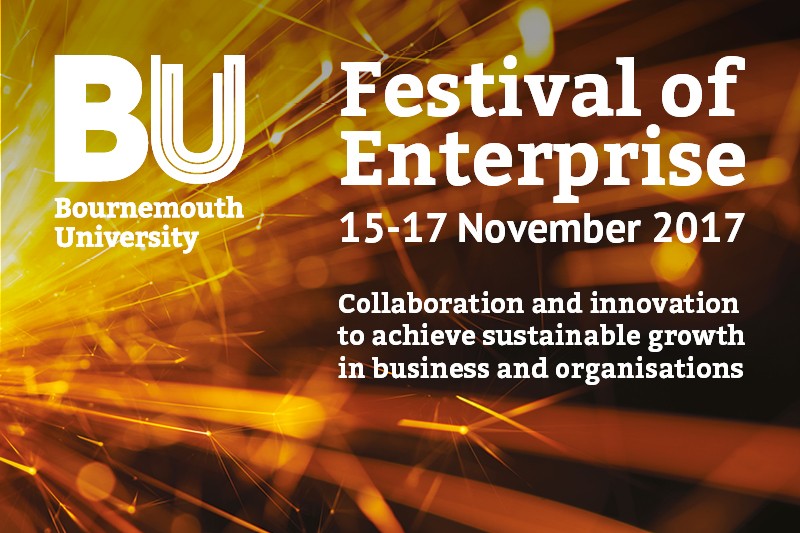 The Festival of Enterprise returns for its third year. Join us between 15–17 November 2017 to get involved and explore entrepreneurship, innovation and collaboration among local businesses.
The Festival of Enterprise brings together speakers at the forefront of innovation within their respective fields, with a chance to hear about their successes and learning opportunities as they have grown their businesses.
BU graduate and innovation consultant Matt Desmier will be among the speakers for the event, which will also feature a special workshop for students from local schools as they learn and develop their business skills.
The event is also supported by the Dorset Growth Hub and Silicon Beach.
As well as workshops and discussions, the Festival will also offer one-to-one support for businesses in the areas of pre-start and start-up, supporting growth, improving digital capabilities, accessing finance and mentoring.
For more information and to book your place at each Festival event, visit: www1.bournemouth.ac.uk/why-bu/bu-events/festival-enterprise.
Posted on
Friday, November 10, 2017
Category