At this time of year our libraries are busy as you revise and work on assignments, so we've put together some tips to help make sure you all have a positive space to work in and show that you... love your library.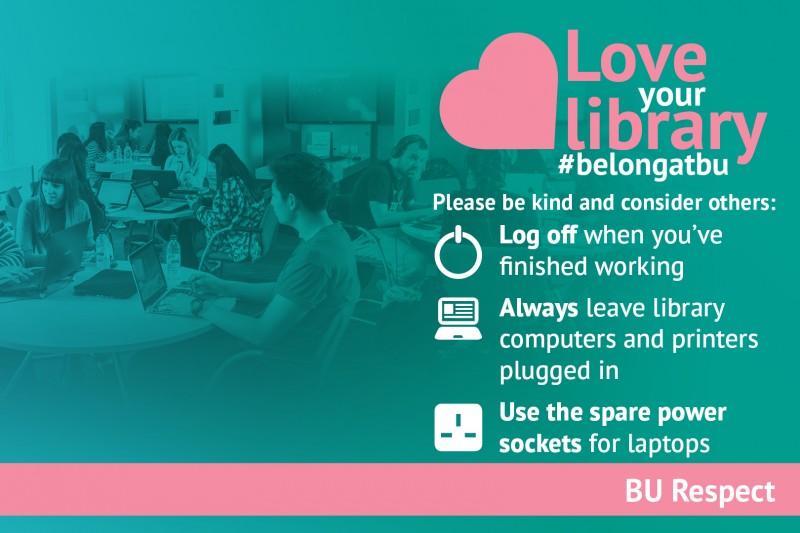 Love your… computers
Be kind and considerate to others and log off when you've finished working so others can use the space. Leave computers plugged in and use the spare power sockets provided for laptops.
Remember that you can book a PC or techno booth if you want to use one at a specific time.
Love your… clean, green workspace
Clear your rubbish away and leave the desk tidy for the next person to use (no-one wants to use a desk with messy food residue!).
There are bins all around the libraries, so put your rubbish in the correct recycling bin, including those for food and drinks, and tell library staff of any food or drink spills so they can be cleaned up - accidents happen after all.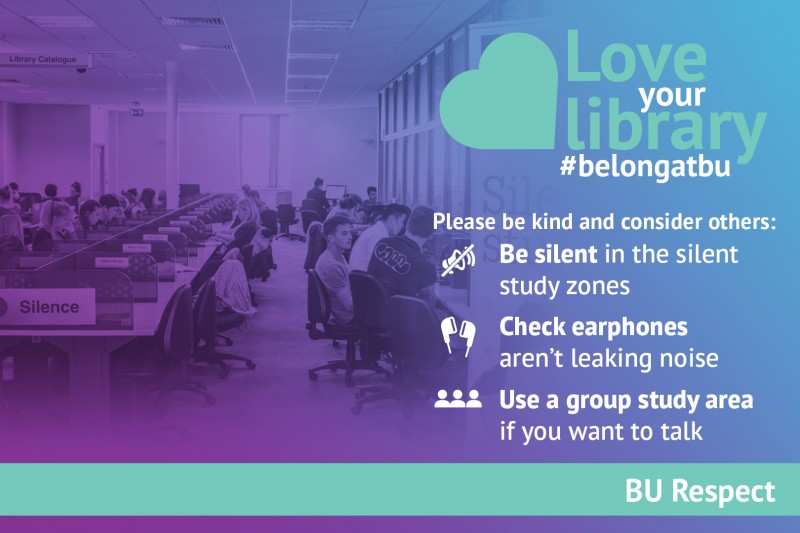 Love your… quiet zones
Use a group study space if you need to talk and make sure your earphones aren't leaking noise, especially in silent areas.
Love your… library support team
If you need help with revision or exam techniques, check out our study skills guide to book onto a workshop or watch a video to work at your own pace. If you've not used our libraries much before, either head to the Help Zones, where staff can run you through the basics, or take a look at our introduction to the library guide.