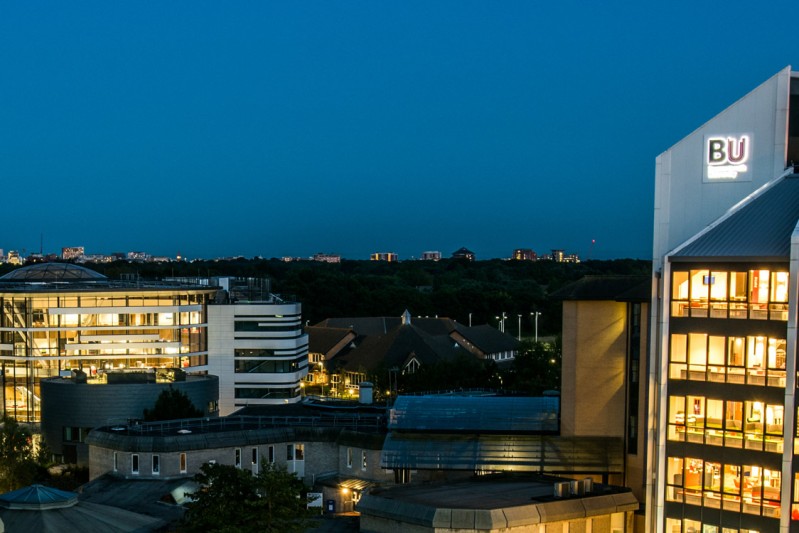 Over the winter break we close down much of the campus to reduce our impact on the environment and to ensure all our buildings are secure at a time when many students and staff leave for the holidays. For those areas we're closing, we will shut down at 4pm on Sunday 23 December and re-open as usual on Wednesday 2 January 2019. Security guards will be working across the holiday period.
​All halls of residence will have a member of staff available and contactable 24/7 over this period. If you are involved in, or witness an emergency on campus, call 01202 962222. In addition to this, should you need wellbeing support over the winter break, we encourage you to contact Shelter on 0344 515 2000 for housing support and the Samaritans on 08457 90 90 90 for personal support. 
Facilities open during the holidays are:
Open Access Centres
If you need to use a computer during this time, the Open Access Centres in both Poole House, Talbot Campus and Studland House, Lansdowne Campus will be open 24/7 throughout the holiday – please head to either reception by 20 December to make sure your ID card is up to date and active so you can scan your card for access.
UNIBUSES
A reduced, vacation bus service will operate from Monday 17 to Friday 21 December and again on Wednesday 2 to Friday 4 January. There will be no UNIBUS service between 24 December and 1 January. The full service will start running again on Wednesday 2 January 2019. Please check www.unibuses.co.uk for details.
Library
The libraries on both campuses will be closed between 24 December and 1 January, but will be open, at reduced hours, for the rest of the winter break. If you plan to visit the library, please check their winter break opening hours beforehand, as they are slightly different to term time hours. Any changes to opening hours due to unforeseen circumstances will be shared via Twitter @BU_Library.
Loans over the winter break:
From Saturday 1 December, you can borrow Ordinary Loans, One Week Loans and DVDs for the whole of the winter break - they will be due for return or renewal on Wednesday 9 January 2019. More details are available on Brightspace as well as on the Library webpages. E-journals and e-books are all available off campus using your BU username and password as usual.
The Study Skills area in Brightspace has lots of resources and online tutorials to help you brush up on skills such as revision and exam techniques.
Chaplaincy
Prayer facilities continue to be available on Talbot Campus throughout the holidays. You can book the keys from a member of staff at Poole House reception – you will need to have your BU ID with you. In addition PG10 in Poole House is available to be used for the Muslim times of prayer over the whole of the closure period. ​
Student Wellbeing
Student Wellbeing will be closed between 24 December and 1 January. Outside of these times the service will be open on Tuesday and Thursday afternoons between 12.30-4.30pm. You can also access the Big White Wall - a free, anonymous online mental health support service available 24/7.
Residential Services
All halls of residence will have a member of staff available 24/7 over the period. Residents in Unilet, Student Village and university-managed LettingsBU accommodation should continue to use your usual out of hours support. If you're in a private let, you should also have been given out of hours numbers to call, so contact your agent/landlord now if you're haven't or are unsure. If you're staying in BU accommodation on Christmas day ResLifeBU will be organising a festive get together - join the 2018/19 Staying for Christmas Crew Facebook group for more information.
University Music
If you currently access the music practice rooms on Talbot Campus using the door codes, you will still be able to use them throughout the holidays. You'll need to book out the main keys for Talbot House from a member of staff at Poole House reception – you will need to have your BU ID with you. Please note: The drum room will not be available.
Online resources
While the university services are closed over the Christmas period, you may find the following external services helpful if you need immediate support:
If you do use any BU facilities over the holidays and experience or notice any issues with buildings or facilities, please inform the member of staff in Poole House or Studland House receptions who can let our Estates team know. 
Returning to BU
As we prepare for re-opening the campus on the 2 January 2019, we will also notify you if there is a weather warning for ice and snow. We will endeavour to open the campuses for business as usual, however, if weather and travel conditions are severe, updates will be posted on Twitter, Facebook, the university website, Brightspace, iBU and by email to your student accounts. You can also call BU's Information Line - 01202 968999 – which will provide regular recorded updates in the event of adverse weather.
Posted on
Monday, December 10, 2018
Category