Now established as an annual event, The Fresher Writing Prize is organised in collaboration with Fresher Publishing. Fresher has been established at Bournemouth University to nurture the publishing talent of the future and these annual competitions aim to encourage new writers from across Dorset and beyond.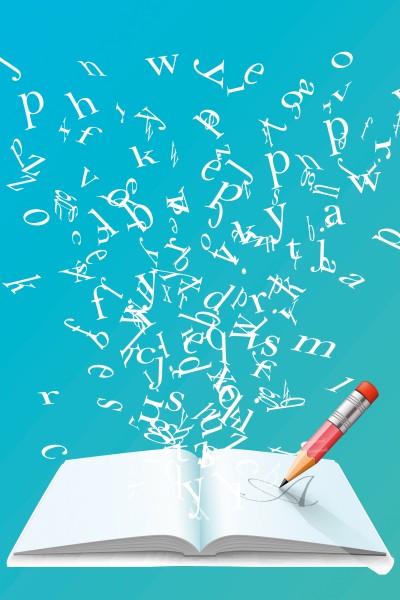 The Fresher Writing Prize is for entrants aged 16 and over with an optional theme of 'peace' this year. As well as £200 prize money, the two winners (one for short story and one for poetry) will also receive valuable advice and feedback from an industry professional and a chance to receive a professionally-recorded reading of the winning work.
The difficult decision as to who should win each category will be made by our influential judges from the publishing world, including publisher and literary agent Humfrey Hunter, author Anna Mazzola and award-winning poet Antony Dunn. All shortlisted authors will receive a copy of the Fresher Writing Anthology which will include a published copy of their work.
Hannah Persaud, a previous Short Story winner, said: "Never in my wildest dreams could I have imagined that I would not only win, but be introduced to two such prominent figures in the publishing industry, who have both been incredibly supportive and positive, not only about my short story Cyfannedd Fach, but also about my novel."
Children are also being urged to enter the Writing Wizardry competition, with two age categories – one for children in school Years 3 and 4, and one for children in Years 5 and 6 (or equivalent age if home-schooled). This year's competition has a special 'magic' theme.
If an entrant's story is shortlisted, it will be published in the Writing Wizardry Anthology. Two lucky winners will receive a tower of wonderful books to the value of £150 and two runners up will win a £25 book token. There is also a class prize for the best mix of entries from one form group who will be rewarded with a creative writing workshop by Maz Evans, competition judge and best-selling author of Who Let the Gods Out?
Budding authors can enter the Fresher Writing Prize and Writing Wizardry competitions online at www.fresherpublishing.co.uk, where they can also find the competition terms and conditions.
Fresher Writing costs £7 per entry and the closing date has been extended to 23 January 2019 (midnight). Writing Wizardry is free to enter and entries must be in by 15 January 2019.
Posted on
Friday, January 11, 2019
Category