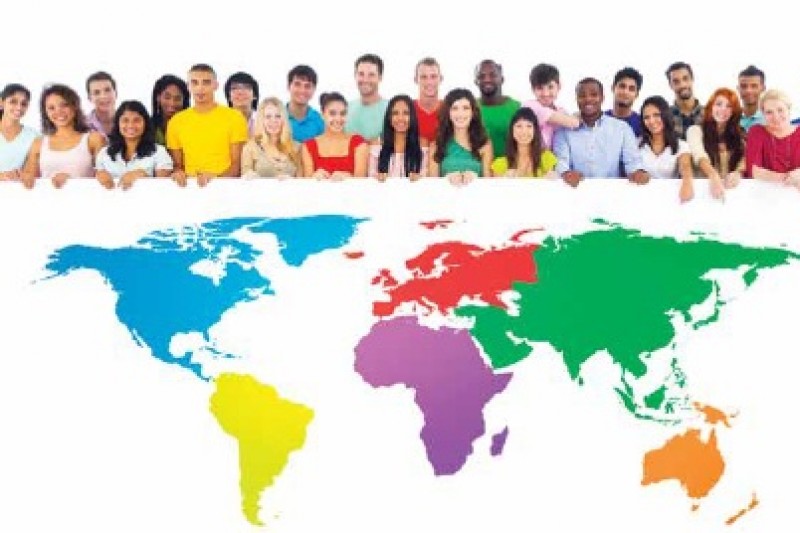 Our award-winning Global Talent Programme (GTP) is BU's way of allowing you to demonstrate your global citizenship - that you're someone who identifies with being part of a 'world community' and can show how your actions contribute to that community.
The programme is off to a great start this academic year, with over 460 BU students having already attended inspiring talks and workshops with global businesses, BU professionals and academics, as well as past and current BU students.
Students have heard from global organisations such as Google, IBM, Microsoft, British Airways, IMG, ExtraMile and Crowdfunder UK. For the next workshop on Wednesday 30 January at 3pm we're welcoming guest speakers BU graduate Vera Markova who supports the 'zero waste' movement, BU's Dr Milena Bobeva and the BU Sustainability team who will be talking about the UN Sustainability Goals - book your place now.
The  GTP is free and open to all BU students regardless of course or level of study. It's designed to fit around your busy lifestyle, and offers an innovative way to develop your global career skills, build your professional network and gain an additional award while making the most of your time at BU. 
Signing up takes less than 5 minutes and you'll get access to bespoke employer workshops and 100+ exciting extracurricular opportunities, which you can choose to take part in and demonstrate your global and cultural awareness.
You can choose to complete the whole award within a semester, or take your time and spread it across your studies. Pick and choose badges and activities that fit your interests and complete them at your own pace. And if you're already involved in volunteering, SUBU clubs and societies, work placements, study exchange or are/have been an active PAL Leader, Student Ambassador or ResLifeBU Assistant, you can gain credit as soon as you sign up.
Find out more
Check out the GTP workshops running until 27 March - there's still time for you to join the other 1,400 students registered for the programme. 
Last year our Global Talent Programme won a high-profile award from the European Association for International Education (EAIE), for implementing innovative projects that developed strong societal interaction and stakeholder relations in addition to standard internationalisation activities.​ 
Find out more about the Global Talent Programme online.
Posted on
Friday, January 25, 2019
Category