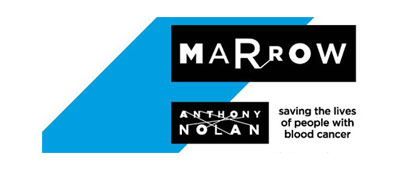 On Tuesday 5 February, the Anthony Nolan charity, who help save the lives of people with blood cancers and blood disorders, will be visiting BU to raise awareness of the importance of stem cell donors.
They will be asking students and staff aged between 16 and 30* to join the stem cell register. Due to a shortfall on the register they are particularly interested in male donors and those from black, Asian or ethnic minorities.
Why become a stem cell donor?
For someone with blood cancer, a stranger donating their stem cells could be their best chance of survival. Anyone can be diagnosed with blood cancer, but not everyone can find a matching donor.
69% of Northern European blood cancer patients will receive a best possible donor match for their stem cell transplant. This falls to just 20% if you're black, Asian or from an ethnic minority background. You can help Anthony Nolan change this.
How do I find out more?
Visit the Anthony Nolan charity in the Fusion building on Tuesday 5 February between 11am and 3pm. You'll have the opportunity to find out more information about what it means to donate your stem cells, and how you could be the live-saving match needed for someone with blood cancer.
*Over 30?  You can help too.
Find out more about fundraising, donating, volunteering and partnering – there are lots of ways you can get involved.