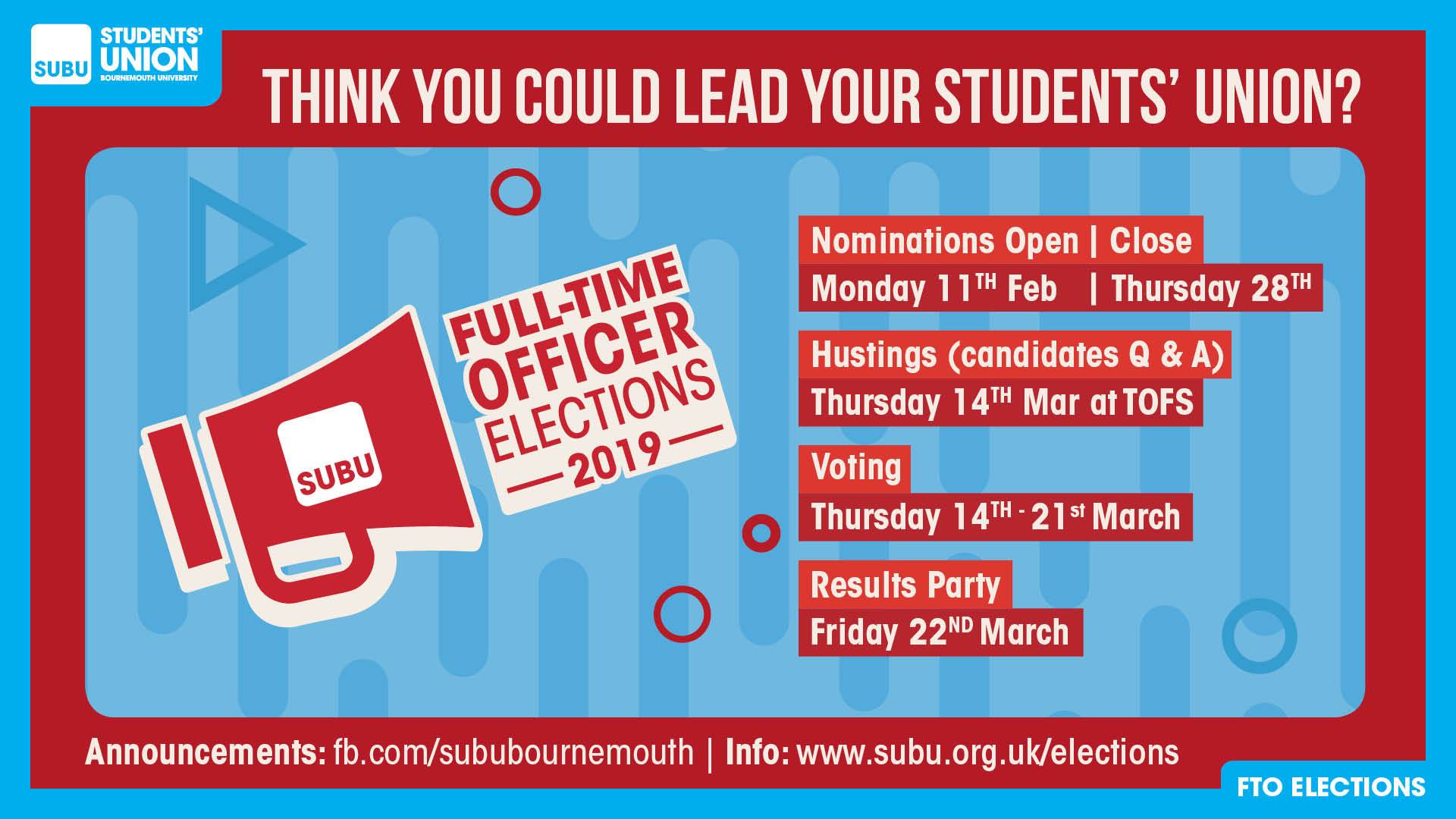 Nominations for the SUBU Full-Time Officer elections are now open! 
Each year you – our student body – are invited to put yourself forward to be part of the next group to lead SUBU, representing the student voice and shaping the future of the Students' Union and student life here at BU. There are five roles up for grabs:
Take this fun quiz to see which role could be the one for you and read the 10 reasons why you should run for election.
Remember to submit your nomination - open from 11 - 28 February.
For all you need to know about the elections, visit the SUBU website or pop and see the current FT Officers for a chat in the Student Centre, Talbot Campus.