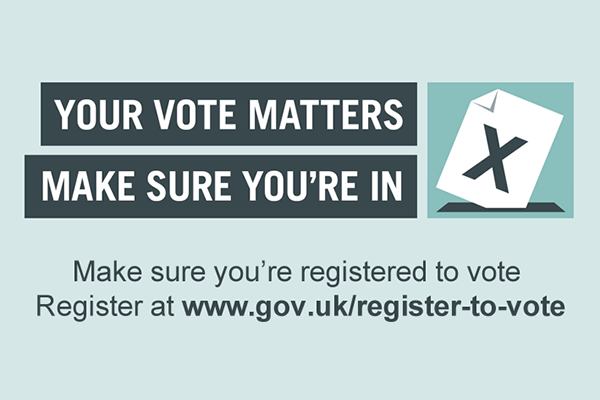 Local council elections are happening in Bournemouth, Christchurch and Poole on Thursday 2 May 2019, as well as Christchurch Parish and Town Council Elections.
As a student, even if you're not originally from the area, you are entitled to vote in local elections at both your home address and term-time address, as long as they're not in the same authority. If you're not already registered to vote you can do this online and it only takes a few minutes - the deadline to register is midnight on Friday 12 April 2019.
To be entitled to register, you must be either a British citizen, citizen of the Republic of Ireland, citizen of a country belonging to the European Union, or other Commonwealth citizen. EU citizens will still be able to vote in the May 2019 local elections, even if the UK leaves the EU.
All registered citizens will receive Polling Cards between 27-30 March, which includes information about your Polling Station and how to set up an 'absent vote' if you cannot attend your Polling Station on the day of the elections. This includes an option to cast your vote by post or 'by proxy' where you ask someone else to cast a vote on your behalf. The deadline to set up, amend or cancel a postal vote is 5pm on Monday 15 April and the proxy vote deadline is 5pm on Wednesday 24 April.
To find out more, visit the Your Vote Matters website or read the Are you registered to vote? leaflet.
Posted on
Friday, March 15, 2019
Category