Over 5,000 bags of unwanted items, weighing over 40 tons, have been donated by Bournemouth University (BU) students, staff and local residents to charity.
The items were donated as part of The Big Give, an initiative in its fifth year run by the Community Team at Students' Union at Bournemouth University (SUBU) and BU, in partnership with the British Heart Foundation, Hope Housing, Dorset Stray Dog Sanctuary, Hope for Food and Bournemouth, Christchurch and Poole Council. The Big Give collects unwanted items that would otherwise be thrown away by students as they leave for the summer break.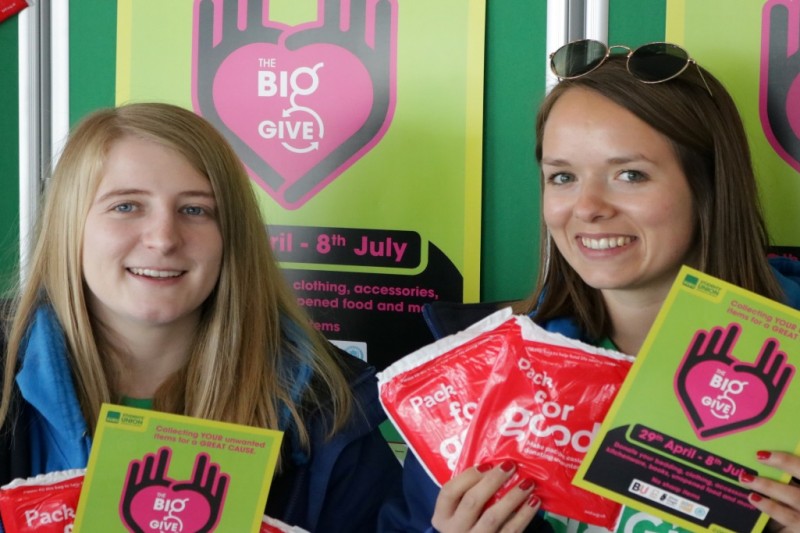 Everything from bedding to clothing, DVDs and household goods like pots and pans were donated by students, staff and residents living across Winton over a 10 week campaign.
 Ian Jones, Head of Regional Community Partnerships for BU said: "Sustainability is at the heart of life at Bournemouth University and our work in the local community. We have worked closely with SUBU on the Big Give for many years making a real difference to those living locally. I am very proud of this year's success and congratulate the staff and students on making this possible."
Dawn Burridge, Sustainability Coordinator, who headed the campaign for SUBU, expressed her delighted with the final total: "After a very busy campaign, it was astonishing to know we had doubled the number of donations that we had last year for The Big Give campaign. This makes a real difference to all the charity partners and goes a huge way to stopping unwanted goods ending up in landfill. We want to thank all students, staff and residents who donated and supported the campaign."