Planes will not be the only attraction on display at this weekend's Bournemouth Air Festival, with Bournemouth University experts also on hand to showcase their latest research.
Academics will be on the university's stand at the Festival this weekend talking about their research.
Members of the public visiting Bournemouth Air Festival will have the chance to see some of the cutting-edge research taking place at Bournemouth University (BU) and chat to the academics about the impact that their research is creating.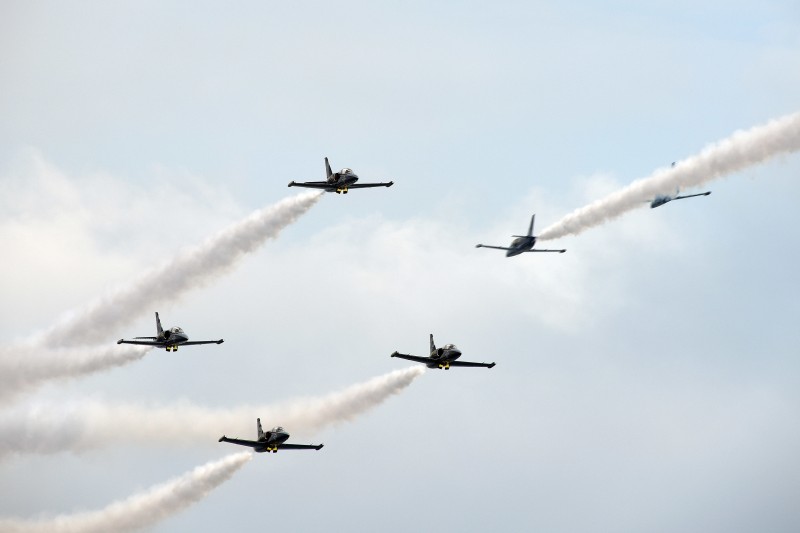 BU's stand will be on the promenade between Bournemouth and Boscombe piers and will have staff members available to answer questions about the university, games for children and academic research.
On Thursday morning, members of the public can speak to Malika Felton from the Faculty of Health and Social Sciences about her research into lowering blood pressure through deep breathing and the BU designed app, Brythm.
Dr Sarah Hambidge and Dr Natalie Mestry from the Faculty of Science and Technology will be talking about face processing and demonstrating some of their research methods. Sarah will be on the stand on Thursday afternoon and Natalie will be on the stand on Friday afternoon.
On Friday morning, Sarah Keeley from the Faculty of Health and Social Sciences will be there to talk about her pan-European research project, looking at the role of nurses in pharmaceutical care.
At the weekend, Festival visitors can speak to Associate Professor John McAlaney from the Faculty of Science and Technology about his work with colleagues at BU about responsible gambling. John will be on the stand on Saturday morning.
Dr Claudy Op Den Kamp from the Faculty of Media and Communication will be talking about the history of intellectual property on Sunday afternoon. Claudy's book, A History of Intellectual Property in 50 Objects has recently been published and she will talk about some of the objects at the Air Festival.
As well as finding out about some of BU's exciting research, university staff will be available to talk about everything from the university's sustainability initiatives to the world leading courses offered. BU still has places available through Clearing to start university in September so visitors can also talk to staff about belonging at BU.