If you weren't able to make it to your library induction session, or if you just want a refresher, watch our short introductory video to find out what's available.
New library technobooths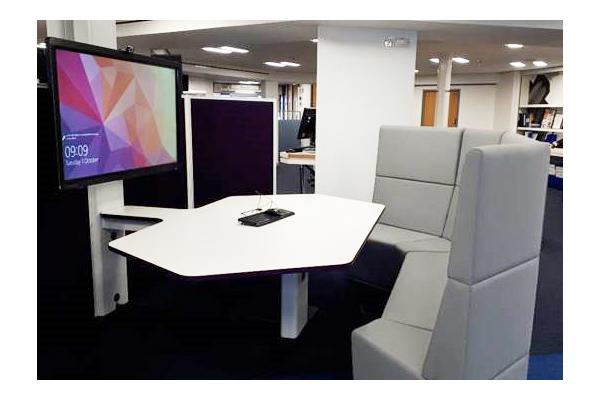 The new technobooths in The Sir Michael Cobham Library are now up and running. There are thirteen in total, in two slightly different designs. All have screens that can be operated by touch as well as with mouse and keyboard. You can log into the built-in PC or connect your laptop, either with the HDMI lead provided or wirelessly by using the MirrorOp app. Two of the booths on the ground floor and one booth in the first floor postgraduate area have adjustable-height desks. All these new study spaces are bookable via the MyPC booking system, as before.
Study Skills Workshops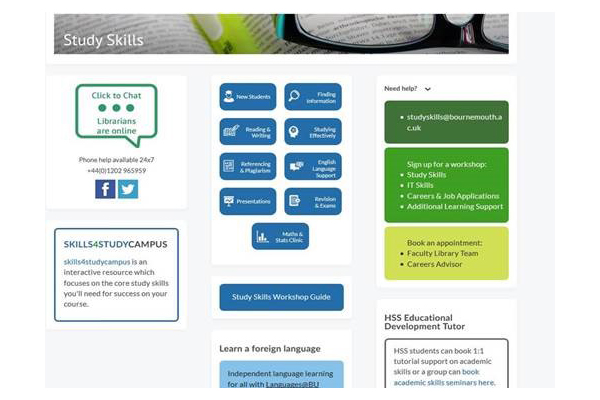 Library and Learning Support have launched their latest programme of workshops to help you develop and hone your study skills. There are also recorded tutorials you can work through at your own pace. All the details are in our Study Skills Workshops Guide and in the study skills area on Brightspace.
Thinking about learning a new language?
To find out more about language learning at BU, take a look at our Languages@BU Library guide.
For international students looking for some help with written or spoken use of English - this English Language Support Guide is for you.
To discuss the options available, you can book an appointment with the Language Adviser Use the "Schedule Appointment" button on the right hand side of the home page in either of the above guides.
More information
Our libraries at Talbot and Lansdowne Campuses are open seven days a week, with staff support from the Help Zone, online Chat or by phone. Visit the Library web pages for more information about resources, opening times and study spaces.