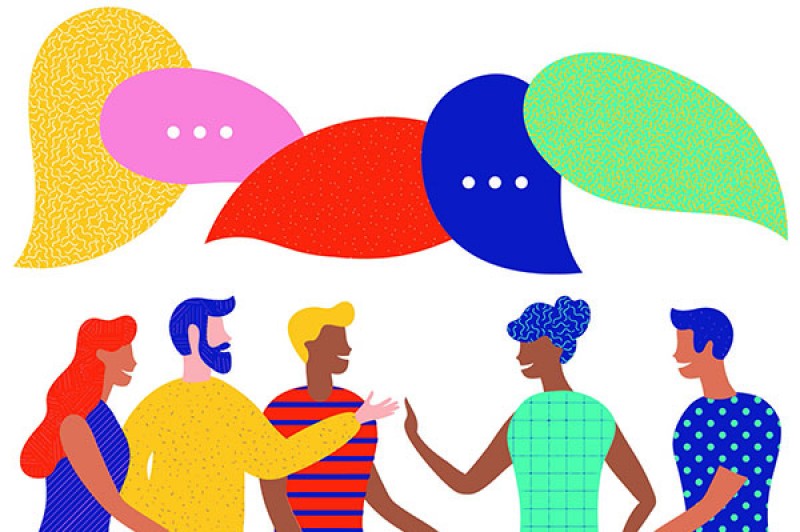 Your Career Week takes place between 21-25 October and is an unmissable opportunity to meet future employers, learn from industry experts and boost your skills and confidence. 
Open to all students from any course, year group or level of career experience - check out our packed week full of events, networking and skill development opportunities, including:
Special guests including broadcaster Ben Fogle, and tech space thought leader Anne-Marie Imafidon MBE
Meet 100+ employers and industry experts on campus at workshops and Careers Fairs. Including BMW, Lenovo, Hewlett Packard Enterprise, HMRC, Intel, Opportunity China, LiMETOOLS, CRCC Asia, and RateMyPlacement. They'll be offering placement and graduate opportunities, plus career insights - don't miss this unique chance to meet them all at BU within the space of a week!
Develop skills and attributes employers are looking for, to expand your horizons and ambitions, and learn how to better spot and seize opportunities
Get involved in BU's award winning extra-curricular programmes that help you to be sought after by global and local employers.
Please note: You will need to book onto some of the events - find the full programme of events on MyCareerHub and reserve your place.
Timetable of events:
Monday 21 October:
Get into Teaching Fair
Whether you're wondering if teaching is for you, or are 100% sure but still have questions about how to go about it - pop in and have a chat to our industry experts.
CV Surgery / Prepare For The Annual Careers Fair
Drop in and give your CV a health check. Trust us, it is better to do this before giving CVs to employers!
Spotting & Seizing Opportunities
- A special guest expert in recruitment and training will offer insights and top-tips for seeking and forging a career, and how to make the most of your time at university.
- Also joining us will be Lenrick Greaves, the Vice-President of Education at SUBU, and David Wakeford, Head of Careers & Employability at BU.
--
Tuesday 22 October - Global Talent: Get Ready for your Next Gen Career
Navigate an increasingly digital global marketplace, build a successful personal brand and career portfolio, while making the most of the latest high-tech and social media platforms and the tools available to you at BU - including our award-winning Global Talent Programme and a range of opportunities to study, work and volunteer abroad.
On Tuesday and Wednesday we will bring you:
Inspiring speakers |  Student stories |  Panel sessions | International opportunities, at these sessions:
--
Wednesday 23 October:
BU Annual Careers Fair - Day 1
There will be over 60 organisations at Talbot Campus over two days, here to meet you to share their placement, graduate and summer internship opportunities.
Not to be missed! Open to all year groups. Over 2,600 students attended last year - check MyCareerHub for the full list of employers - no booking required
Global Marketplace
19 external exhibitors and experts from BU will be here to help you think about studying and working abroad
Ben Fogle: Shape Your Global Future - Broadcaster, traveller and adventurer, Ben will draw on his own inspirational story to showcase how international experiences have shaped his life. Booking required!
--
Thursday 24 October:
BU Annual Careers Fair - Day 2
More organisations will be joining us for day two, so make sure you come back again for even more incredible opportunities
Sustainability for your Future Career
Join us to find out what sustainability is, how you can develop the skills employers are demanding, enhance your degree, and make your work matter
Spotlight on Media Production Careers
Get advice from the pro's via this Q&A session followed by networking with top employers. Open to all year groups from relevant courses looking for work experience, placements and graduate employment within media production.
--
Friday 25 October:
Volunteering +  Wellbeing + Careers = Your Future Self
- Bite-sized sessions including: Volunteering & Careers Impact, Volunteering & Wellbeing, Resilience; Careers & Wellbeing, and a Samaritans Workshop.
- These sessions have been designed by: SUBU Volunteering, the BU Head of Wellbeing, the BU Placement Team, the Bournemouth Samaritans, and the BU Graduate Employment Officer. That is a lot of expertise for you to tap into!
--
Please visit MyCareerHub to get all the latest developments and reserve your place where you need to.
Follow Careers & Employability on social media for up-to-date announcements and be the first to hear about job vacancies and advice:
--
Coming next:
If you're studying a Health & Social Sciences related course at BU we are running a Careers Fair specifically for you on 27 November 2019.
All details can be found on MyCareerHub. For jobs in: 
Nursing | Occupational Therapy | Midwifery | Physiotherapy | Sports Therapy
Social Work | Nutrition | Health Psychology | Sociology | Psychology
Plus relevant Health/Social Care Leadership and Management roles.