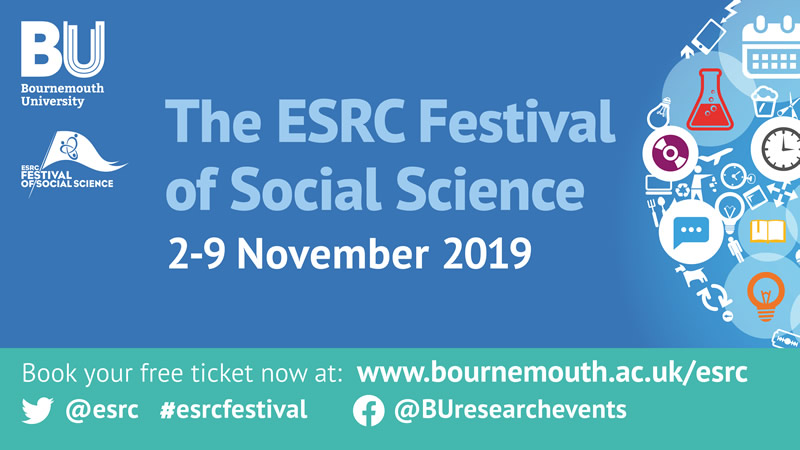 How does social science research influence our social, economic and political lives? How can we use this research to prepare ourselves for the future challenges facing society?
Come and join us for the ESRC (Economic and Social Research Council) Festival of Social Science from 2 - 9 November 2019, to gain a fascinating insight into some of the social science research taking place here at BU and find out how we're helping to understand and shape society. The festival is a unique exploration of our society now, and how society may look in the future as we adapt to the various challenges in the world around us.
This year we are exploring a number of different issues through a series of talks, interactive workshops, discussions and exhibitions. These events are aimed a wide range of audiences to share understanding and spark conversations that can make a difference to society. 
The events are free, open to all and taking place across Bournemouth and Poole:
Living your best life: positivity for wellbeing
Ways of seeing sport coaching violence
Trauma-informed health and social care
Hidden stories of online gamblers
Stress and wellbeing in the workplace
Preparing Gen Z for the global workplace
How we think about pregnancy and childbirth
Influencers for good
Suicide in the media.