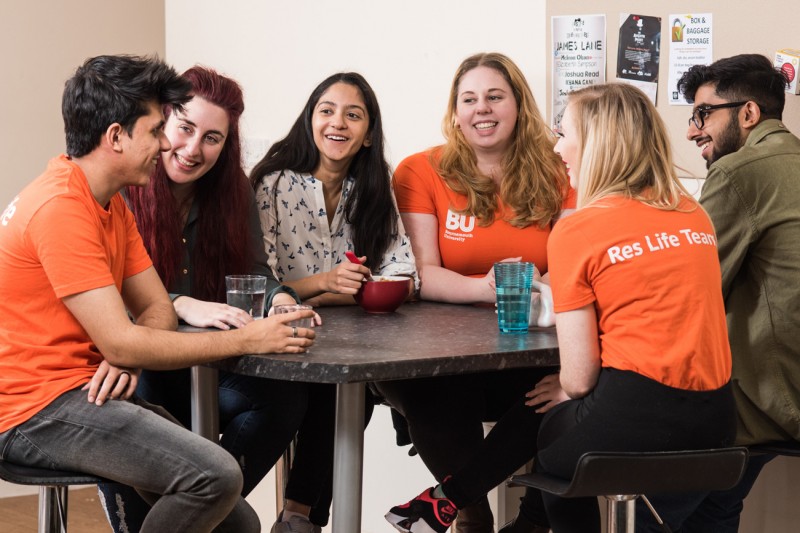 We're recruiting for our ResLifeBU initiative, which provides peer to peer support to students living in BU halls and UniLets. If you'd like to join us as a Resident Assistant you'll play a really important role in the project, by creating a lively, friendly and supportive community.
These are paid opportunities and will include working during weekends, evenings and bank holidays. You'll live in designated BU accommodation throughout your employment, acting as a point of contact for other students, organising events, producing social media content and have knowledge of, and able to signpost other students to, appropriate support services when required.
These opportunities are open to current students continuing their studies in 2020/21, who are organised, proactive and have strong communication and interpersonal skills. It will provide you with the chance to develop personal and professional skills, including: problem-solving, event planning and team building.
There will be a one-week training programme before the start of term where you'll meet other Resident Assistants, develop your skills, become familiar with BU support services and processes, and start planning activities for the start of term.
How to apply
For more information about how to apply, visit our ResLifeBU Resident Assistants page.
Closing date - 12pm, Sunday 15 December 2019.
Posted on
Monday, November 11, 2019
Category