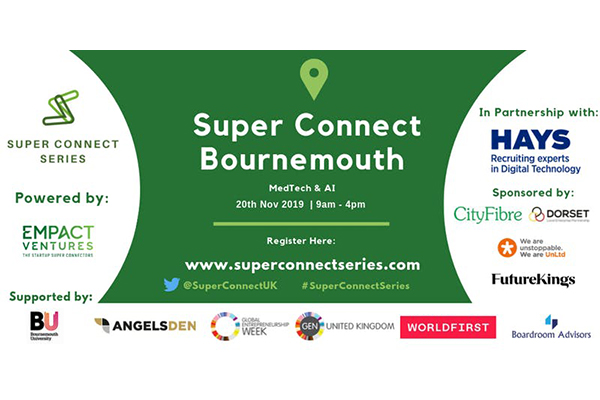 Global 'super connectors' Empact Ventures and Hays are hosting 12 unique events across the country to bring together the best emerging tech start-ups and scale-ups; BU is delighted to be hosting one of these events on Wednesday 20 November.
The 'Super Connect Series' brings together the best emerging tech startups and scale-ups with decision-makers at corporates, brands, SMEs (small and medium-sized enterprises), non-profits, investors, grant bodies and loan providers to explore collaboration and funding support based on mutual need.
Each local event combines a series of tech talks with a range of innovative pitches from those who are openly looking to collaborate with others and are seeking funding. All attendees are then matched with each other according to their needs.
Some events – where space permits – will feature a small exhibition area and/or a 'demo room' to showcase their innovations in an interactive manner.
To find out more and to register for the event at BU, please head to Eventbrite. If you have any queries please email [email protected].