Keryn Seal, former captain of the England blind football team, talked about becoming a Paralympian and what drives him to succeed.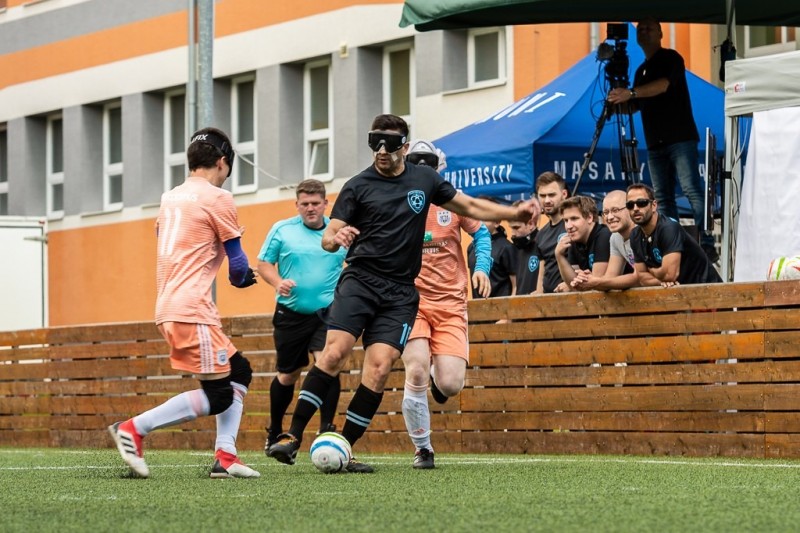 To mark Disability History Month this year, BU, in partnership with AFC Bournemouth Community Sports Trust and Dorset HealthCare University NHS Foundation Trust, hosted Keryn Seal. A two time Paralympian, Keryn was the captain of the England blind football team and came to BU to share his experience of becoming a Paralympic footballer and to give an insight into what fuels his motivation to succeed. 
There was also an opportunity to find out more about the work that AFC Bournemouth is doing within disability through a presentation by Steve Cuss - the Head of Community Sports Trust.
Keryn competed at both the Beijing and London Paralympic Games and has won three bronze and two silver medals at European and world level. During the talk he discussed the complexity of inclusion, how his disability is considered within society and how he builds on his own resilience to help change perspectives on disability.
Both talks were attended by university students, staff and the wider community which included students from local primary and secondary schools. After the talks, there were plenty of questions for both speakers.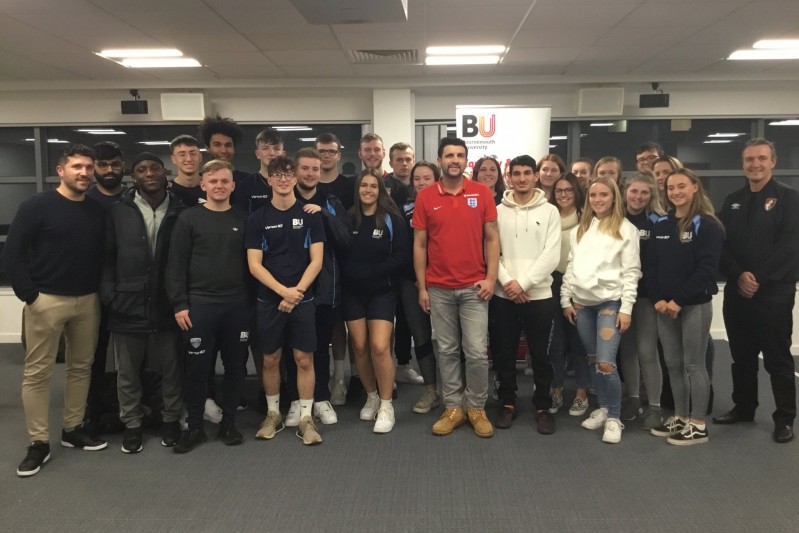 BU students, staff, Keryn Seal and Steve Cuss
Reflecting on the talk, Dr Osman Ahmed, Senior Lecturer in Sports Therapy said: "I was delighted for our students to be able to hear from a double Paralympian like Keryn. Sharing his stories on the dedication needed to reach those levels of performance was invaluable for them, and it was really useful for them to be aware of the challenges entering and transitioning out of disability sport. I am sure they will all be able to take some of those messages and principles into their future professional work."
Dr Palfreman-Kay, Equality and Diversity Adviser said: "It was great to hear Keryn's experiences and find out more about what is happening locally and nationally within disability football. I was also impressed the way in which the audience engaged with both talks."