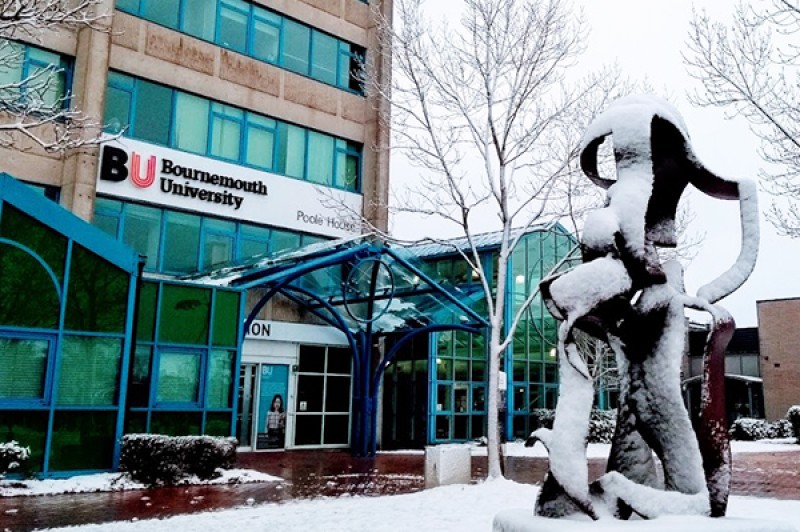 Over the winter break we close down much of our campus to reduce our environmental impact and ensure our buildings are secure at a time when many people leave for the holidays. For those areas we're closing, we will shut down at 1pm on Tuesday 24 December and re-open at 8am on Thursday 2 January 2020.
Services which will be open
The areas listed below may vary in their opening times over the break, so please check the winter break opening hours on our website for details:
Open Access Centres
Libraries
Future Student Enquires
Faith & Reflection
Student Wellbeing
Residential Services.
Support and things to do
For those of you heading home for the holidays remember to lock up before you leave to make sure your home is safe while you're away over the winter break. If you're staying in Bournemouth for the holidays there are plenty of things you can do and ways to meet other students. Please remember that if you are worried about your mental health and need advice or support there are services open 24/7 who can help along with other helpful resources.
Vacation bus services
A reduced, vacation bus service will operate from Saturday 14 to Tuesday 24 December and again from Thursday 2 to Sunday 5 January. There will be no UNIBUS service between Wednesday 25 December and Wednesday 1 January. The full service will start running again on Monday 6 January 2020. Please check www.unibuses.co.uk for details.