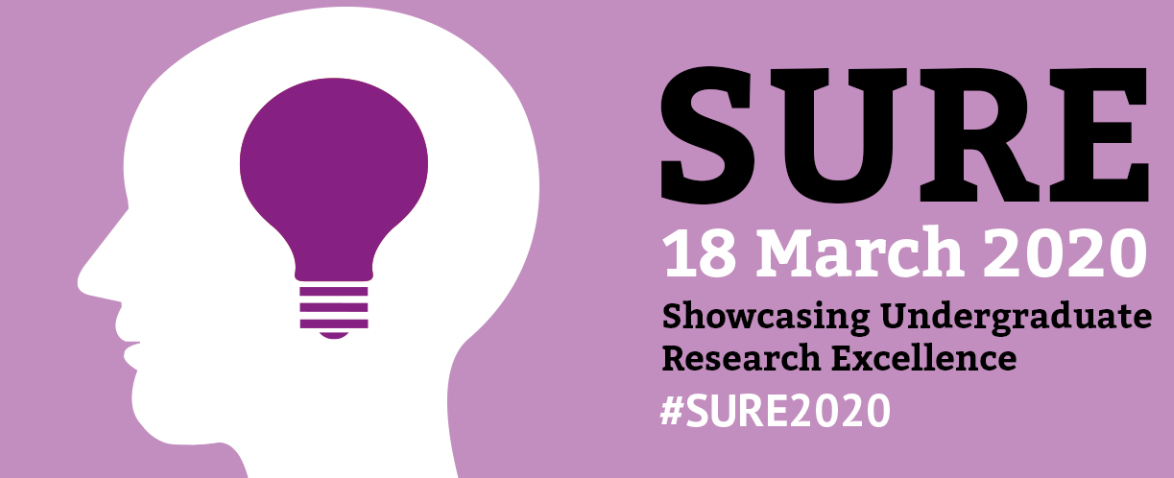 The call for abstracts for our annual Showcasing Undergraduate Research Excellence (SURE) conference is now open!
SURE is the perfect opportunity for all undergraduate students to share and give a wider platform to your research - whether it be your dissertation, an assignment, or work carried out while on placement.
The annual conference takes place each spring, and presentations are usually verbal, or in the form of a poster to an audience of students, staff, alumni and external visitors. SURE2019 saw over 80 students from all four faculties take part, sharing research on wide ranging topics such as: vegan-related advertising, ankle injuries in Irish dancers, the effect of hurricanes on the weather in South West England, and much more!
SURE2020 will take place on 18 March 2020 and we are now accepting abstract submissions to be considered for the conference. Please have a think about your favourite piece of research so far or your research plans for the next year!
As well as benefitting from the experience of presenting your research and having a good CV addition to discuss at interviews gained, a range of prizes are also offered across a number of categories such as best presentation, inspiring individuals or projects that made an impact, as well as an overall 'Best in Conference' award of a BU Master's course fee waiver. 
The deadline for submitting abstracts for SURE is 20 January 2020.
Read more about SURE 2020 and download the abstract application form and guidance on our SURE 2020 page.
Posted on
Thursday, January 9, 2020