More than 200 undergraduate and postgraduate students attended this year's Tourism and Hospitality Fusion Conference. 
The annual conference took place in partnership with AFC Bournemouth at the club's Vitality Stadium. It provides BU students with the latest industry knowledge and offers them the opportunity to build relationships with professionals in tourism and hospitality sectors.
This year's conference brought together tourism and hospitality senior management professionals, rising star graduates and current undergraduate and postgraduate BU students to address and discuss issues within the theme of 'Future dimensions of the Tourism, Travel and Hospitality industries.'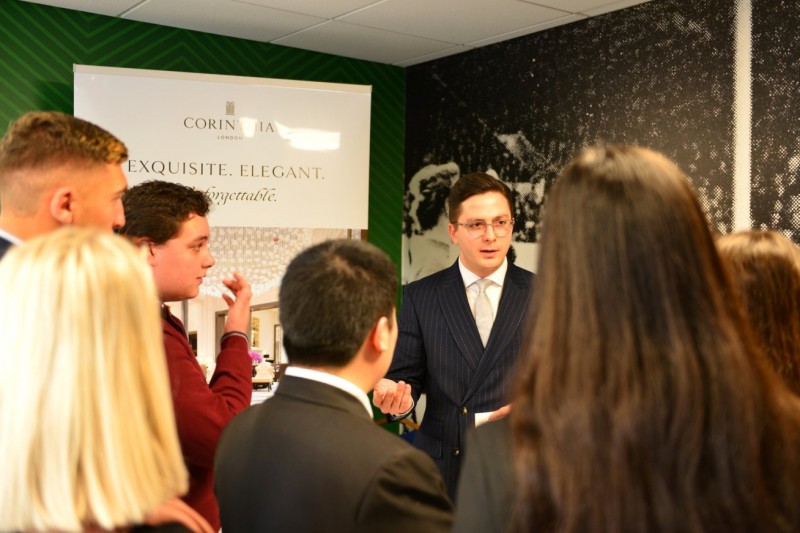 Students and academics from BU put their knowledge into practice and networked with industry leaders to discuss contemporary issues such as organisational strategy, workforce challenges and opportunities as well as post-Brexit recruitment issues.
Richard Ward, programme leader for BU's Tourism & Hospitality undergraduate degrees, opened the conference by welcoming all attendees to Bournemouth, which being a 'living tourism and hospitality lab' as one of the most popular UK tourist destinations is the perfect place to host a conference discussing industry topics.
The programme for the day featured eight industry speakers, including Sean Tipton, Media Relations Manager at ABTA, Scott Ghagan, Director of Industry Partnerships for UK Border Force and Charu Patel, Director of Sales at Global Hospitality Services.
David Bishop, Commercial Director at Gray Dawes said:"It was a great event and I was astounded by the professionalism and knowledge that your students have on our industry."
Students also had the chance to network with organisations and industry experts, who shared their experiences and advice for achieving career goals in the Tourism & Hospitality industry.
BU graduate Megan Capstick, who is now a HR Executive at Corinthia Hotel, said: "I love coming back to BU, I have some really fun fond memories here. I also love getting to meet the students now and tell them how fortunate I have been with my placement experience and meeting industry contacts in events like this."
Find out more about Tourism and Hospitality courses at BU