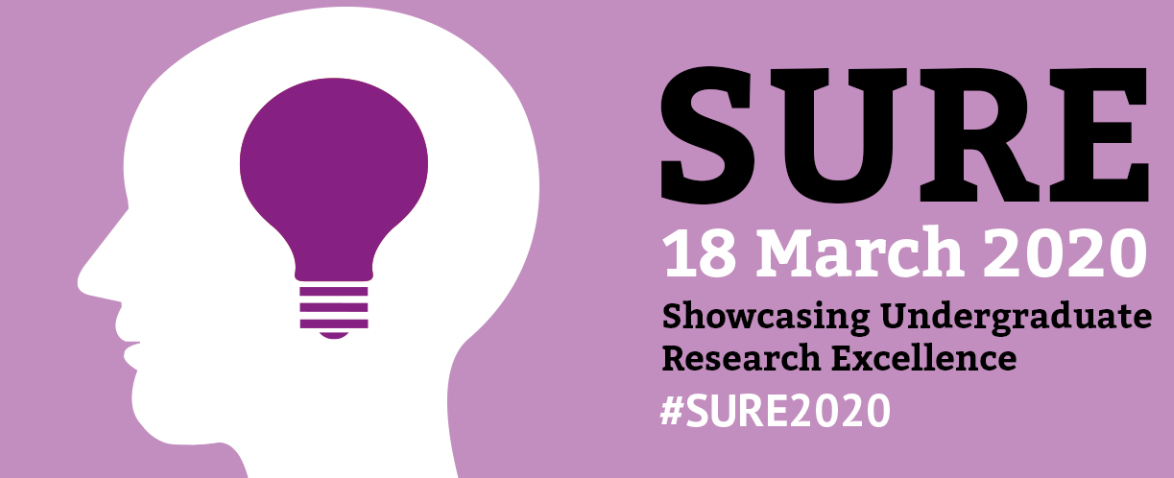 Ticket registration for SURE 2020 is now open – and you could win two guest list tickets to the SUBU Summer Ball for registering and attending the conference.
It's all taking place on Wednesday 18 March in the Fusion Building, Talbot Campus from 11.30am.
SURE is our annual conference giving undergraduates and recent graduates the opportunity to showcase their excellent research.
As well as providing undergraduates a supportive platform to showcase their quality work, it gives everyone at BU an insight into their research. Please come along to explore the fascinating research on display, listen to some oral presentations and chat to the researchers themselves about their projects.
Come along to support your colleagues, meet some of the next generation of researchers and talk to them about the fascinating projects they've been hard at work on.
Registration is now open and all are welcome – please come along and support the next generation of researchers!
Tickets are available through Eventbrite.
If you have any queries or require more information about the conference, please contact sure@bournemouth.ac.uk.
Read more about the conference on our SURE 2020 page.
Posted on
Wednesday, March 4, 2020