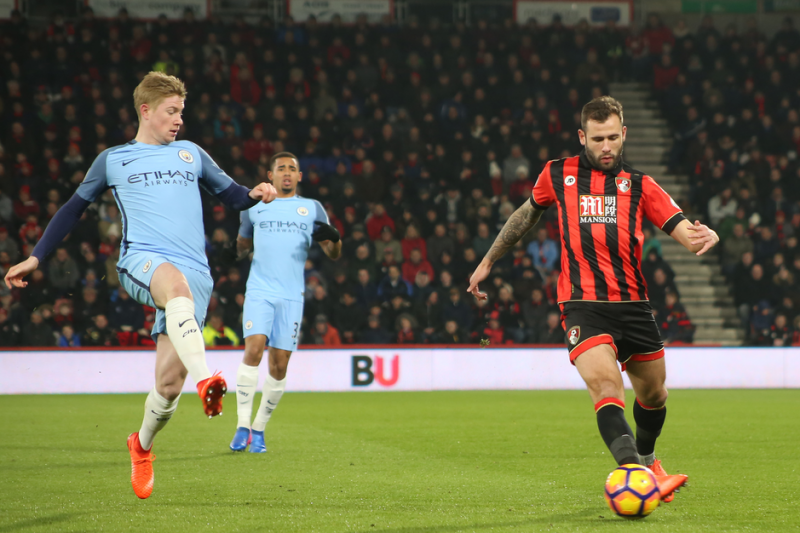 As AFC Bournemouth's official higher education partner we're running a ballot throughout the 2019/20 season to give BU students the opportunity to buy tickets for each of the Premier League home games.
You can now enter the ballot to be in with the chance to buy one of four pairs of tickets, at the student rate of £19 per ticket, for the AFCB Premier League home game against Newcastle United on Saturday 4 April 2020. 
How to enter the ballots
You can apply for all games, but will need to enter each of the ballots individually. If you think you're eligible, apply for the tickets by emailing buballott@afcb.co.uk. Please include the full name, phone number, course name and the student ID number of both students claiming the pair of tickets (phone numbers are needed so you can be contacted prior to match day).
Only current BU students can apply and will need to produce their BU student ID card in order to collect the tickets after purchase. If you are successful you will be notified at least two days before the match, when payment will be taken over the phone, and details are shared on collecting your tickets.
Successful applicants are reminded that you are representing both yourself and BU while attending the match, so behaviour must be appropriate while you help cheer on the Cherries!
​Please be aware that supporters of the opposite team won't be eligible to apply and match checks will be carried out to ensure there is no misuse of the tickets.
Fixture information
| | | | |
| --- | --- | --- | --- |
| Ballot open dates | Ballot closing dates | Match | Date of match |
| 10 March 2020 | 24 March 2020 | Newcastle United | 4 April 2020 |
| 24 March 2020 | 7 April 2020 | Tottenham Hotspur | 18 April 2020 |
| 31 March 2020 | 14 April 2020 | Leicester City | 25 April 2020 |
| 14 April 2020 | 28 April 2020 | Southampton | 9 May 2020 |
​The full list of AFC Bournemouth Premier League fixtures is available on the website - please check regularly as matches can occasionally be moved due to TV schedules and other reasons.
BU is AFC Bournemouth's official higher education partner - find out more about the partnership benefits and our shared goals.
Posted on
Tuesday, March 10, 2020