The Global Talent Programme (GTP) is still open to new registrations.
Sign up today, access our award winning online portal with over 100+ extracurricular activities, interactive workshops and online games; all to boost your employability skills.
---
Top 5 reasons you should consider registering for the Global Talent Programme
​Over 2,500 students are already registered on the GTP
We are a big community of likeminded individuals with a thirst to learn about others and the world around us and explore how we might fit into that world through our career choices.
The GTP is open to all current BU students so you will meet others from different faculties and levels of study.
Our innovation and creativity has been recognised with two awards
When signing up for the GTP you will have the choice of completing up to four digital badges and completing them using gamification:
| | |
| --- | --- |
| Global Citizen Badge | develops skills in global outlook, cultural awareness, creativity and intercultural competence. |
| Collaborative Player Badge | develops skills in collaboration, emotional intelligence, resilience, empathy and societal contribution. |
| Skilled Practitioner Badge | apply skills learned in the first two stages and develop skills in leadership and career planning |
| Disciplined Researcher Badge | develops skills in research, project management, problem solving and analysis. |
It's a great networking opportunity
We run a workshop programme that you can attend alongside completing your extracurricular activities. This year we had an amazing variety of industry speakers from global companies such as Facebook, Cadbury, IBM but also smaller SMEs and Social Enterprises such as online zero waste shop Revolucia. All of our industry speakers are BU alumni and can relate to studying here at BU and applying the skills they learned here along their career journey. Connecting with employers like these is a great step to build your online profile.
The whole award can be completed from your own home
All of our workshops have been recorded and are accessible from your online GTP Portal as well as a wealth of online TED Talks and articles. We have also recently added some learning content and games that you can work through at your own pace.
Employers agree that students who choose to complete an extracurricular award at university are more self-aware and more confident when applying for jobs
Check out our employer testimonials to hear about the benefits of doing the GTP.
---
How to register
Registering for the GTP is super easy via our website and will grant you access to our award winning portal where you can upload evidence of extracurricular activities that you have completed during your time at BU. There is already a wealth of online e-learning and online games available within the programme but we will be adding more to our portal in the upcoming weeks so that you are able to keep your mind active and work on your self-development from home.
---
Not sure if the programme is for you?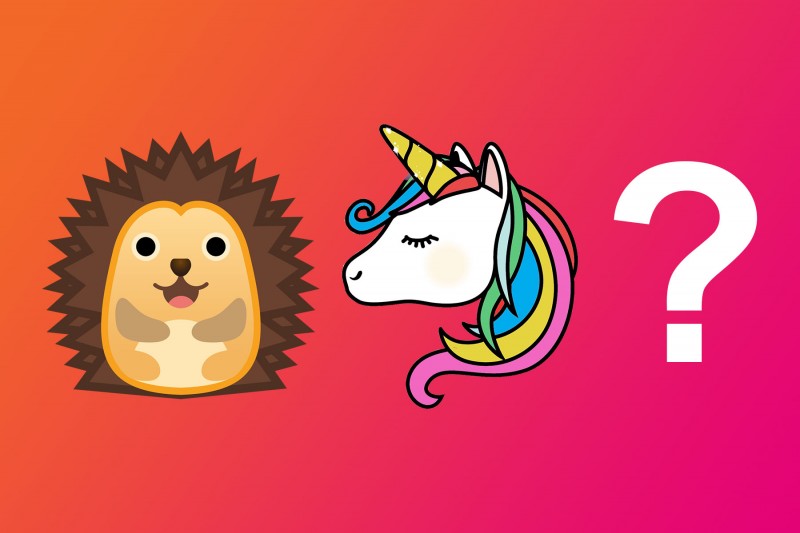 Global Talent Programme Administrator, Jenna Darlow shares her top five reasons for taking part in the Global Talent Programme as well as exploring what support the GTP team can give you whilst you study and work remotely. 
You an also take part in the "Are you a Hedgehog or a Unicorn?" quiz to find out if the programme is for you. For the chance to win a unicorn just email your form, along with your name and student number, to globaltalent@bournemouth.ac.uk.
The GTP Team also hold weekly virtual drop – in sessions on Thursdays 1-3pm. Please email globaltalent@bournemouth.ac.uk with your details and a member of the team will be in contact via phone during these times.
Posted on
Thursday, May 7, 2020
Category