Oliver Sirrell graduated from Bournemouth University's BA (Hons) Multimedia Journalism course in May 2018 and immediately started applying for journalism roles. He managed to secure a position as the local democracy reporter at the Reading Chronicle newspaper, conveniently based in his home town. Oliver said: "I wasn't expected to have a job in journalism so soon, especially not in my home town, but I was very fortunate."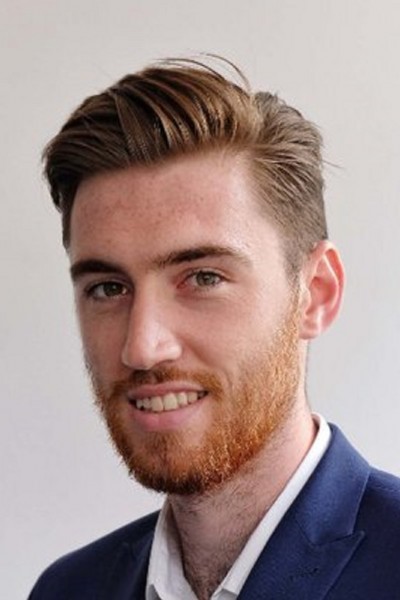 On the night of 20 June 2020, when news broke of the Reading terror attack, Oliver was the closest reporter to the scene and it fell solely to him to cover the event.
Oliver said: "I imagine I would have gone down to the town centre even had [my colleagues] not been on holiday, but as it happens it fell solely to me on the night. It felt a little bit daunting being the Reading Chronicle reporter covering the most major incident the town had seen in some time, but ultimately I wanted to do my home town justice by being as thorough and informative as possible. The atmosphere was very sombre and eerie as this is just not something you would expect to happen in a place as diverse and friendly as Reading."
As a local democracy reporter, Oliver typically covers Bracknell Forest Council and Buckinghamshire Council for Bracknell News and Bucks Free Press, both of which are part of Newsquest Media Group. Previously he's covered Wokingham Borough Council for the Reading Chronicle.
Oliver's role was created by the Local Democracy Reporting Service, which was set up and funded by the BBC in 2018. Its aim is to put reporters back into council chambers to cover the democratic deficit created by newspaper job cuts over recent years. He said: "This means I write almost exclusively about my patches' local authorities, scrutinising their decisions and making sure they are representing their residents. Council stories aren't always the sexiest or most engaging stories, but by keeping pressure on local authorities we are holding them accountable to the decisions they make which impact so many of us. Many people assume their councils may exist to collect their bins but there is so much more local authorities do that affects our lives - from planning to social care - and therefore it is vital reporters shed light on their activities."
Find out more about studying BA (Hons) Multimedia Journalism.