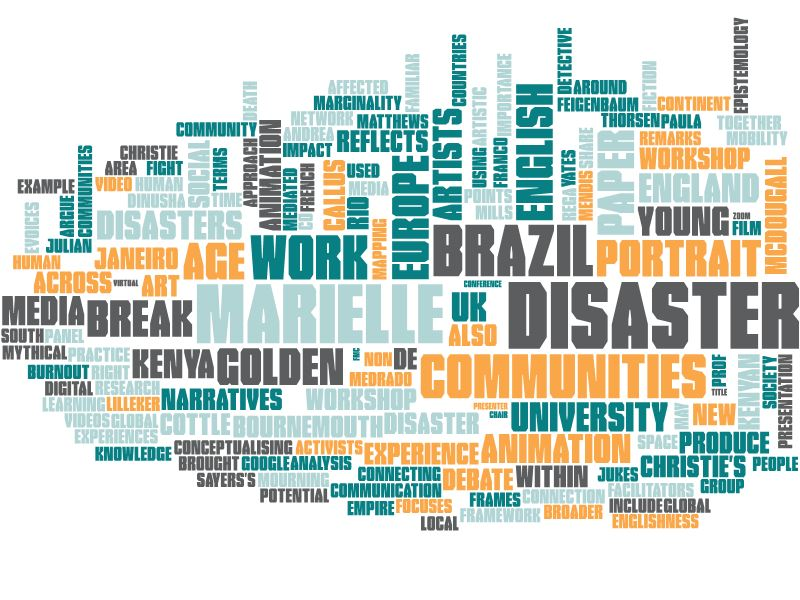 On 17 July 2020, the Faculty of Media and Communication organised a 'virtual' research conference on Zoom. This was a fantastic day, bringing together the Department of Communication and Journalism, Department of Humanities and Law, Department of Media Production, and the National Centre for Computer Animation.
Presentation topics revolved around four key themes:
The co-creation of animation, education and the mass media
How social media information affects our lives
The populism of politics in social media
The diversity of wellbeing – in particular, collective responses to mourning in times of Covid-19.
These themes have emerged as a major strand of activity in the Centre for the Study of Conflict Emotion and Social Justice. Colleagues from the centre gave talks on a range of topics. 
These included our researchers:
Brylla, C & Hoyes, M, Critical Approaches to Disability Representation in Film and TV 
Gerodimos, R,  'Deterrence': A co-created documentary on NATO and European security in the 
Jukes, S, Reporting the pandemic – trauma on our own doorstep 
Kang, K, On the Prospects of Success in COVID-19 Recovery Planning 
Klinkner, M, What remains: The long road to mourning and commemoration 
Matthews, J & Thorsen, E, Conceptualising Disaster Communities and their Social and Mediated Points of 
Yates, C, Mourning and grief in an age of melancholia; a psychosocial approach 
And our associate members: 
Pullen, C, Queer Refugees and Mobile Spaces of Care: Cultures, Orientation and Citizenship 
Fowler-Watt, K, Narratives of Identity: Diversity and Voice in Journalism Practice and Education 
Feigenbaum, A, Visualising Data on Infertility: a semiotic content analysis of promotional communication materials in the UK fertility sector 
Below you can see some tweets from the day:
More from the panel with @SAJukes @Candide3 and Melanie Klinkner @BU_Research FMC conference. It's been great to hear today about all this faculty research which would usually be dispersed across conferences. @einarthorsen @LawTechGadget pic.twitter.com/EucLjlD4AD

— Julian McDougall (@JulianMcDougall) July 17, 2020
Melanie Klinkner, @Candide3 and @SAJukes sharing new work by @ConflictSocial research centre @BU_Research FMC conference pic.twitter.com/kgiDdNkhT2

— Julian McDougall (@JulianMcDougall) July 17, 2020
Chris Pullen up now at @BU_Research FMC conference. Refugees, space, sexuality. pic.twitter.com/9SzoXXlj98

— Julian McDougall (@JulianMcDougall) July 17, 2020
We hope the research outputs of this conference will have a positive impact on UN Sustainable Development Goals such as 'Good health and well-being', and 'Peace, justice and strong institutions'.
Many thanks to all the participants for presenting at this wonderful conference. Also, a very special thank you to Dinusha Mendis and Julian Mcdougall for organising this day.