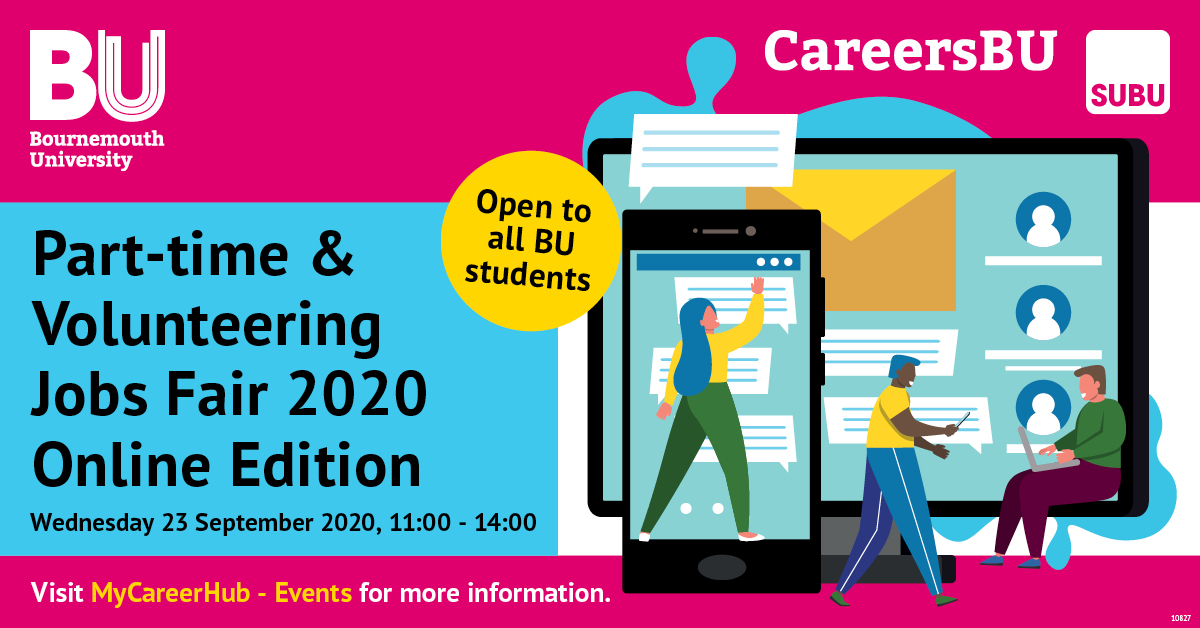 Join us on Wednesday 23 September from 11am – 2pm for our  BU Part-time & Volunteering Jobs Fair – online edition.
Connect with organisations who are looking to employ BU students into part-time paid and volunteering roles that fit around your studies.
From the comfort of your own home/phone you can find out more about the opportunities available and apply. Just be sure to have your CV ready to send to employers on the day – see below for more advice and guidance.
This is the first in a series of online careers fairs organised by CareersBU and SUBU Volunteering.
Tops tips for students looking for part-time paid work and volunteering roles at Job Fairs.
Dates for your diary
19 – 23 October 2020 - Your Career Week 2020 – online edition
25 November 2020 - Nursing, Health & Social Sciences Careers Fair 2020 – online edition
Posted on
Wednesday, September 16, 2020
Category