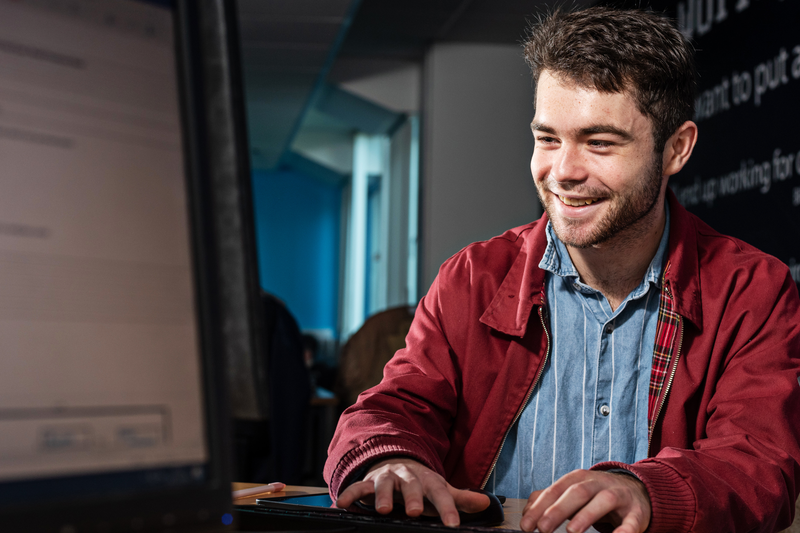 The IT Service Desk is here to help you with any IT related issues with BU hardware, software and networks. We can provide support with computers, equipment (e.g. screens, phones and printers), network access, application and software support, and email services - just to name a few examples.
Please also note, while there is limited support for personal devices, the IT Service Desk will endeavour to help you connect to the BU network, systems and applications, whether you're studying remotely or on campus.
With the mix of remote and on-campus teaching for semester one, things will be a little different this year and we kindly ask that you bear with the IT Services team as they work through any reported IT issues that may arise - the sooner an issue is raised with the IT Service Desk, the sooner the problem can be assigned for investigation.
Support is available 24 hours a day, 7 days a week in various forms:
8am – 5pm, Monday to Friday, full service support from the BU IT Services team
5pm – 8am, Monday to Friday, and all day on weekends, basic first line support over the phone is available through our Out of Hours team.
Here's how to get in touch:
Visit the Self-service portal (watch the self-help video for user information) – here you can raise an IT issue, incident or request.
Give us a call any time, any day on (01202 9)65515 or freephone 0808 196 2332.
Talk to us using the online chat service (9am – 4.45 pm, Monday – Friday)
While we are not currently operating a walk-up counter service in Poole House or Studland House, you can still log a ticket with the IT Service Desk who will then advise an appointment timeslot for you to stop by, if face-to-face IT support is required. Please ensure you adhere to social distancing guidelines at all times.
Looking for general information?
Check out the IT Information pages on the student portal. Here you'll find all the information you need in one place to help you make the most of the IT facilities, tools, services and support available at BU. You can also search our IT Knowledge Base for self-help and 'how-to' guides (log-in with your BU username and password).