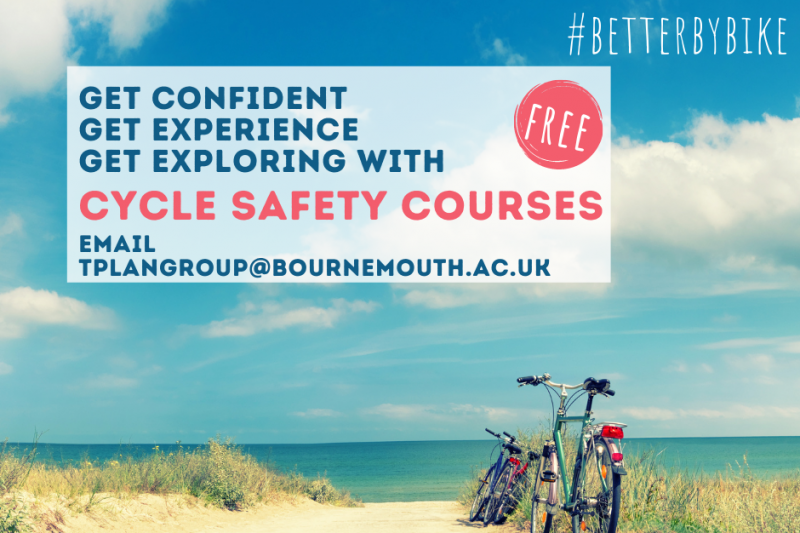 Cycling is a simple, cost effective way to travel whilst simultaneously keeping fit and helping the environment and BU wants to encourage and support active travel in as many ways possible.
If you're keen to start cycling but you haven't ridden in a while, you might want some advice on safety. We're running national standard cycle safety courses from Lansdowne and Talbot Campus throughout September and early October - you'll get experience cycling between the campuses and even if you don't have a bike, we can lend you one!
The courses take place from:
| | |
| --- | --- |
| Lansdowne Campus | 1pm to 4pm on Wednesday 16, Saturday 19 and Wednesday 23 September |
| Talbot Campus (Christchurch House bike compound) | 1pm to 4pm on Wednesday 30 September and Wednesday 7 October |
There are limited places available, so pre-booking is essential. To book please email [email protected]. 
---
Visit the Bike Doctor
If you have a bike and would like to get it checked out, you can take it along to our Bike Doctor on Sunday 20 September, 2pm to 6pm at Cranborne House bike compound or Dorchester House courtyard. Simply take your bike and BU ID card along - no booking necessary. Labour is free and you'll only need to pay for any replacement parts. Find out more about the regular Bike Doctor sessions at BU throughout the year.
To find out more about the other great initiatives and incentives we have for cyclists, please visit the website. We'll also be sharing some exciting news about Beryl Bikes in the next week, so keep an eye out for any updates!