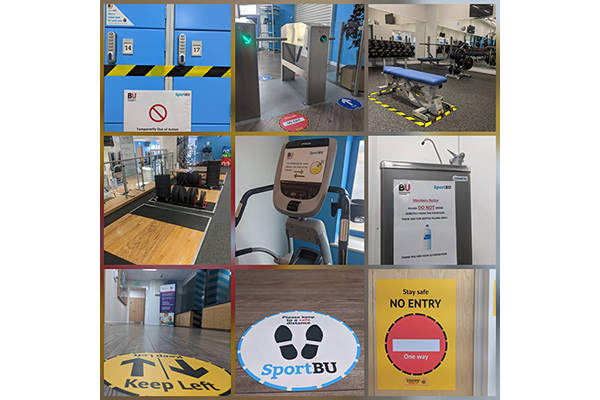 We've extended our SportBU opening hours so that you can book more gym slots and fitness classes online. Our changing rooms, showers and lockers are also now available at a reduced capacity.
Opening hours:
Monday - Friday, 7:15am – 10:30pm
Saturday - Sunday, 9am – 6pm
Our members have always been at the heart of SportBU and this is more prominent than now that we have re-opened. We're demonstrating best practices for social distancing and other cleanliness measures set out by the government as well as relevant sporting governing bodies. Safety recommendations could change however you can count on us to keep you up-to-date with any changes as and when they occur via our SportBU Coronavirus Service Update page.
Your continued support is always highly valued, especially during these uncertain times. We are honouring the extension of any membership, matching any outstanding durations at the point of closure on the 20 March 2020. Additionally, we are extending our trial membership to 3 days, allowing anyone to both attend the gym and our fitness classes as well as see first-hand how we have adapted, completely free of charge. Class timetables are now available on our Facebook, Instagram and Twitter accounts as well as our website Service update page and relevant activity pages.
Updates regarding other SportBU services such as Performance Sports, Rehabilitation, Campus Sport, Academy of Performance Coaching and more can also be found via our SportBU Coronavirus Service Update page.
To address some of the more immediate changes before you arrive please see below:
We have removed equipment, including stretching/yoga mats so please bring your own. Members can also purchase these from our reception desk.
Showers and Changing Rooms have now re-opened at a reduced capacity
Lockers, again, partially now re-opened


If you purchased a locker last year then we'll honour the remaining time you had remaining at the start of lockdown and add this on

Booking in advance for your time to use the gym or attend a class is now mandatory due to capacity restrictions across the site. Gym slots are 55 minutes long which you can book, along with classes Book Here


If lockdown has taught us anything, it's that personal health of family and friends is paramount. So, as we gradually reopen services here at SportBU we pledge to do our best to support you  to best achieve your personal  goals.
If you have any specific questions that isn't addressed on the SportBU Coronavirus Service Update page, please email us at [email protected].