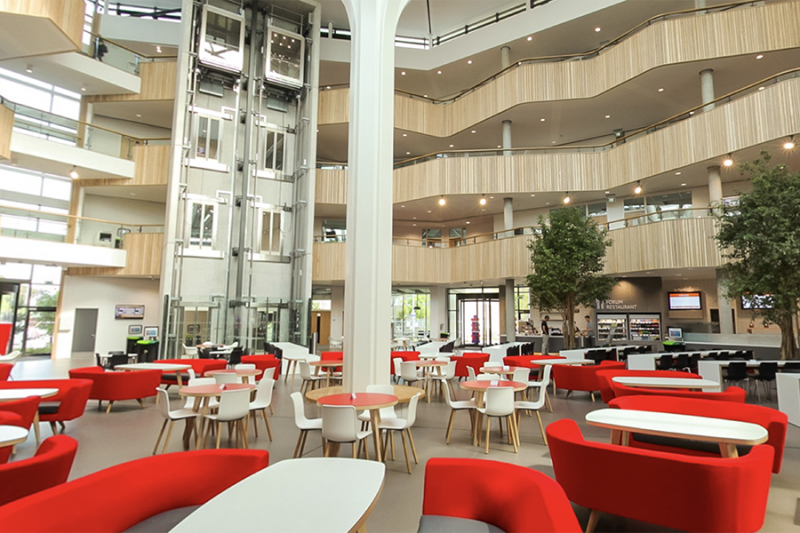 To ensure we are utilising university buildings in an efficient and sustainable way we have made the decision to adjust the opening times of some of our buildings. These changes will take place from the end of the working day on Friday 30 October. They will be in place for the remainder of the calendar year and will be reviewed and amended if required. 
Fusion Building, Talbot Campus - the Ground Floor will remain open between 10am and 5pm and Ground Floor catering outlets will continue to provide refreshments from 10am to 3pm. The upper floors will not be in use and the whole building will close at 5pm. 
Executive Business Centre (EBC), Lansdowne Campus – will close until further notice with the exception of agreed dates/times for the Orthopaedic Research Institute (ORI), due to research commitments. 
Studland House and Bournemouth House - catering facilities in these buildings are now closed.
These changes will be reflected on our what's open on campus webpage, where you can see what is open at our Lansdowne and Talbot campuses, as well as their opening times.
If you have any queries, please contact the Estates Team by phone (01202 965515 - selecting option 2) or email 

[email protected]

.
Posted on
Monday, October 26, 2020
Category