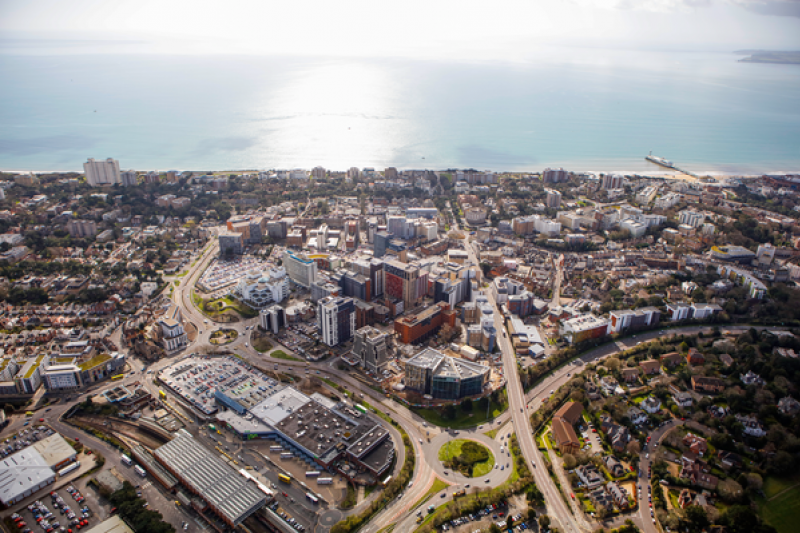 On Thursday 3 December, Bournemouth, Christchurch and Poole (BCP) area moved into tier 2 restrictions, alongside the rest of Dorset.
You can find out the coronavirus restrictions for your local area on the gov.uk website, where there is also further information about the restrictions in place at each tier:
For many of us, these changes allow up to 6 people to meet outside in some capacity. If you are going to be out and about more during December, it is important that you do so safely. On this page we have shared tips and advice to help you stay vigilant during the winter months.
Respect the guidelines
To keep Covid-19 numbers low we need each member of the BU community to do their bit in following the guidelines put in place by national government. This includes continuing to wash your hands, physically distancing, wearing a face covering when required as well as completing NHS Test and Trace forms when prompted. Further details about Covid-19 precautions are available on our Covid-19 webpages, there is also further guidance about where you should wear a face mask on campus. More information about the guidelines in place across all three tiers is available on the gov.uk website.
Travelling during the darker evenings
Now the clocks have gone back, you will be may be making more journeys during periods of low light. Our BU Travel and Transport Team in partnership with Dorset Police and Bournemouth, Poole & Christchurch Council, have shared advice around travelling during the winter months as well as how to be prepared for unpredictable weather. They also share details on how you can get your bike serviced and tagged on campus. You can find their tips and advice on our website.
BU are also providing free personal safety alarms and bike lights to students and staff (whilst stocks last). To collect yours, please bring your BU ID to either Poole House or Studland House Reception between 8am – 5pm.
Personal safety
Our BU Neighbourhood Policing Team have shared personal safety advice for when you are out and about, particularly after dark. You can read the full advice on the Neighbourhood Policing Team webpage, but some key tips to consider are below.
Plan your journey. Make sure you know where you are going and how to get there. If you are catching a bus or train, find out the times to avoid waiting for long periods at bus stops or stations. If you are planning to take a taxi or minicab home, you can book these before going out, or take the number of a licensed cab company with you.
Stay alert and keep your mind on your surroundings – wearing headphones or chatting on the mobile phone is a distraction and will stop you hearing if trouble is approaching.
When walking, stick to busy well-lit streets whenever possible. Avoid danger spots like quiet or badly lit alleyways, subways or isolated car parks.
You can find out who to contact in an emergency as well as further information about safety and personal security on our website.