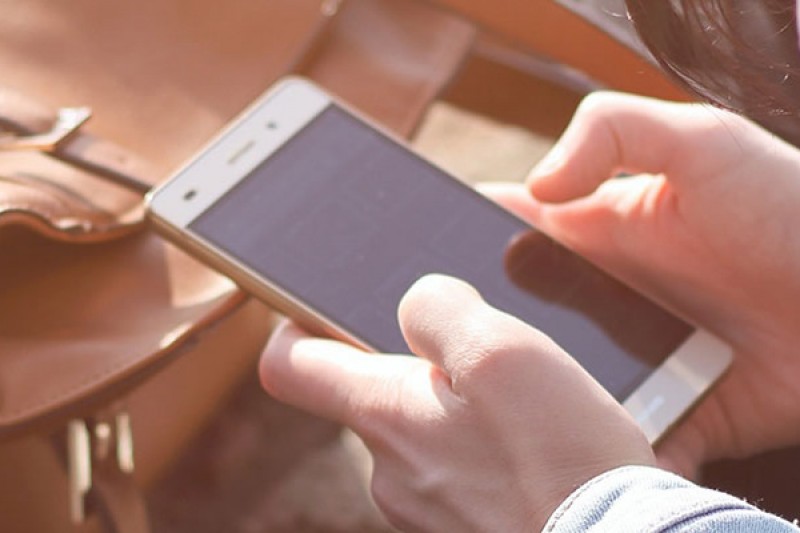 We are currently living through challenging and unusual times and it's normal to feel uncertain and anxious about things. We have all faced new challenges over the last year and many of us have reconsidered how we look after our mental health. Below we have shared some wellbeing advice from fellow BU students as well as a range of support services that are here to listen to you if you need help and advice. 
Get help if you need it
If you ever start to feel worried about your mental health and need advice or support, there are resources to help and there is always someone to listen. BU provide a range of support through the BU Student Wellbeing Team including drop-in sessions, counselling, and workshops which you can find more about on our website. There are also external services which you can contact for help and advice if you need it:
You can call Connection at any time on 0800 652 0190 for 24/7 access to mental health advice and support for all ages.
The Samaritans provide confidential, non-judgemental, emotional support 24 hours a day for people who are experiencing feelings of distress or despair, including those which could lead to suicide. You can call the Samaritans free anytime on 116 123 or, if you are worried about being overheard on the phone, you can email [email protected]. Find out more on the BU website.
Shout 85258 provide a free, confidential text messaging service that is available 24 hours a day, 7 days a week. After texting 85258 you will be sent four automated messages before being matched with a Shout volunteer who will listen to you without judgement and offer their support.
You can find out more about Shout 85258 on their website, or you can watch their useful video explaining how the service works.
Papyrus provide suicide prevention support and advice for young people up to the age of 35 and to those worried about a young person at risk of suicide. For confidential help and advice the HOPELINEUK is available between 9am and midnight every day of the year by phone 0800 068 4141, text 07786 209697 or by emailing [email protected]. You can find out more about the support Papyrus offer on their website.
Led by Student Minds, the UK's student mental health charity, Student Space provide free, trusted information, tools and services to help you navigate the unique challenges to student life during the coronavirus pandemic. You can contact Student Space via Webchat, Phone, Text or email and you can find out more about the service on the BU website or the StudentSpace website: www.thestudentspace.org.uk.
The Shores Sexual Assault Referral Centre (SARC) in Bournemouth provides support services for anyone of any gender identity living in Dorset who has experienced rape or sexual assault, whether recent or non-recent. The Shores also run a 24/7 phoneline which can be used 365 days of the year, offering confidential advice and support. They have an informative website with resources that explore your next steps as well as useful contacts so you can get the help you need, whether you feel ready to talk or not. Call the Shores on 0800 970 9954 or visit The Shores website for more information. BU also have a sexual assault and hate crime reporting tool which can be used to report incidents anonymously or by providing your details confidentially.
Dorset Mind Your Head (DMYH) is a Dorset-wide programme aimed to help anyone between the ages of 11-25 be as mentally healthy as possible. The DMYH programme has a lot to offer ranging from helpful information and advice, counselling services and wellbeing check-ins to hosting support groups for young people. Many of their activities now take place virtually due to the current Covid-19 restrictions, but you can find out more about their resources on DMYH website.
This is not an exhaustive list and you may find other external agencies useful at this time. We have shared a more detailed list on our Covid-19 Wellbeing information pages or you can view our Student Support webpages for further information about urgent support. 
---
Practicing self-care
For Time to Talk Day, on 4 February 2021 we asked BU students to share examples of how they practiced self-care during lockdown. We received a variety of responses which demonstrated just how personal self-care is, and how different it is for everyone. Take some time to consider the suggestions shared by your fellow students and consider where you could you fit some self-care into your routine:
"Taking a long shower and taking care of my skin after it."
"Making sure I get out for a walk every day. And checking in on my friends to see how they are."
"Taking time out for myself to do some exercise."
"I make a hot drink and watch a movie."
"Appreciating that the summer is coming with longer days and more sun."
"I work on writing my book as it keeps my mind occupied and lets me be creative."
"Make sure I submit all my work before deadlines to ensure I don't need to worry about it later."
"Meditation."
"I find new music to listen to."