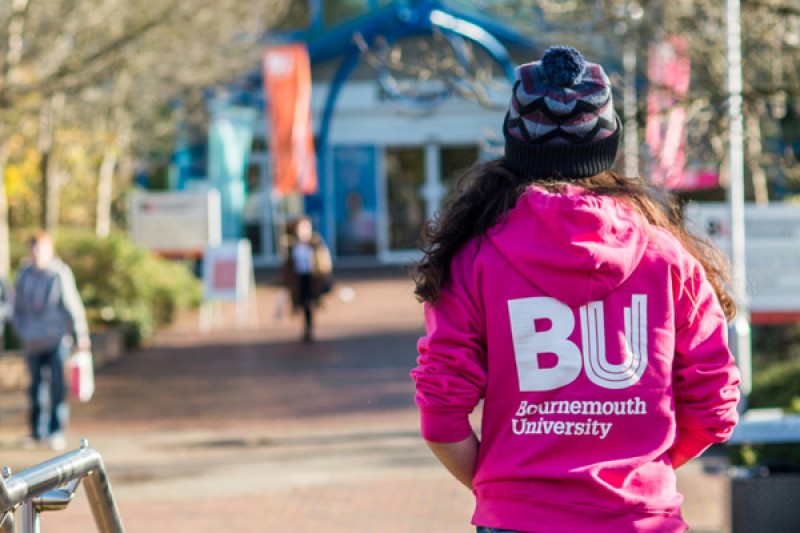 We're currently recruiting for Open Days and Marketing Student Ambassadors. 
Student Ambassadors play a key role in supporting BU Open Days, providing support and an excellent visitor experience at our events, and in developing and delivering high-impact outreach & student recruitment activity with schools & colleges.
Activities will include:
Open Days – giving campus tours, representing your course, department or faculty, giving information and support to our visitors, helping set-up for these large events
Campus Tours – supporting a variety of events for a range of audiences; students, visitors, VIPs and more
Representing BU – attending events on behalf of BU, including UCAS conventions, school & college HE fairs
Sharing your experience – in-person, through presentations, talks and Q&A sessions and online through blogs, vlogs and other digital platforms (you can opt out of being considered for the role of Digital Marketing Ambassador on the application form)
Supporting a range of other BU and supported events and marketing activities.
For informal enquiries, please feel free to email the team [email protected] and find out more about Student Ambassadors. 
Top tips from CareersBU
1) Don't wait for the deadline date to apply if possible; show you are keen and avoid missing out if the deadline is brought forward
2) Don't feel you have to match every requirement. Demonstrate you meet most of the criteria and are enthusiastic and quick to learn
3) Tailor your CV/Application/Covering letter for the specific job
4) Don't forget you can use the resources on MyCareerHub to help with your applications
You'll also find tools and videos to help with CVs, interviews, Assessment Centres, Psychometric Tests etc. Along with details of our online events, 1:1 careers guidance appointments, and more. 
Posted on
Friday, March 19, 2021
Category