Bournemouth University's BSc (Hons) Sport Management course has successfully been awarded accreditation by European industry body, the Club Managers Association of Europe (CMAE). 
The CMAE exists to advance the profession of club management throughout Europe, the Middle East, and Northern Africa, promoting best practice in the club industry. The association provides a forum for encouragement, development and recognition of education and professionalism within Club Management, with a goal to help club managers succeed in their jobs and develop their careers.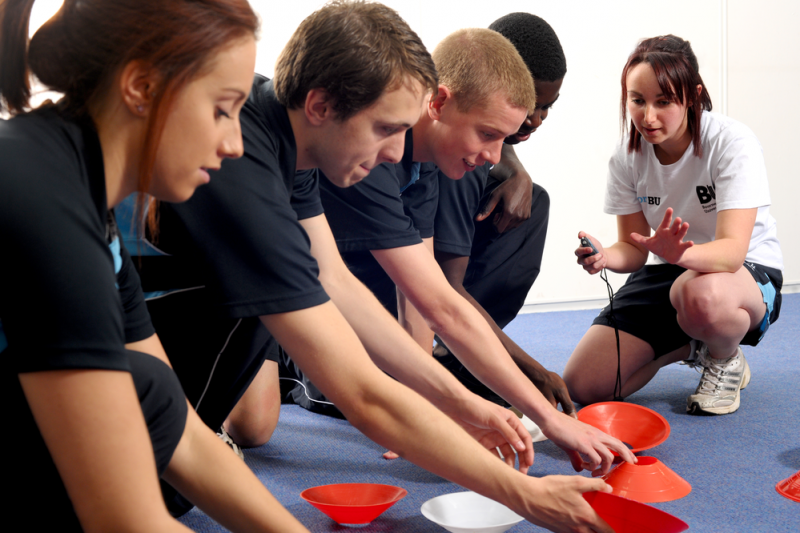 The Bournemouth University Business School's BSc (Hons) Sport Management course has earned the CMAE accreditation due to successfully delivering industry relevant degree content and ensuring its students graduate career ready, prepared with expert knowledge and a highly employable skill set. The CMAE accreditation also acknowledges the professional industry expertise of BU Business School staff that teach BSc (Hons) Sport Management. 
The CMAE accreditation provides a range of student benefits, whilst linking Sport Management students to one of Europe's most renowned professional associations. Benefits include the promotion of placement opportunities within its European network, awards for the highest averaging students on the course, and invitations to the annual CMAE "Moving into Management" conference, an event that creates a space to advance students' industry knowledge and grow their global network. 
Sport Management students are given the opportunity to sign up for student membership to the CMAE which would give them access to club placements, mentoring and job opportunities in the club management industry. Upon graduation, students will be presented with membership certificates and invitations to join as an Associate member. This level of membership offers further professional development opportunities such as invitations to CPD (Continuing Professional Development) events and conferences.  
Not only does the CMAE accreditation benefit Bournemouth University Sport Management students, but also senior academic staff by providing opportunities to undertake high level consultancy projects for the CMAE and presenting at globally significant CMAE industry events. 
Gary Evans, Senior Academic in Sports Management at Bournemouth University, said:  "The Department is delighted the CMAE accredits the BSc Sport Management by recognising how fit for purpose our course is and how it will help students advance their careers in the Club Management industry.
"To receive such an industry accolade is hugely gratifying and is strategically important to students, the Department, and the Business School. We look forward to the industry support on offer from Toby Johansson, CMAE Director of Education and the wider Team at the CMAE."  
Toby Johansson, CMAE Director of Education, added: "We are proud to affiliate ourselves with Bournemouth University since we have had a very active relationship for years. The BSc (Hons) Sport Management course is a great way to start a long career in the Club Industry where one of our aims is to have people seeing this as a lifelong industry to stay and develop in."