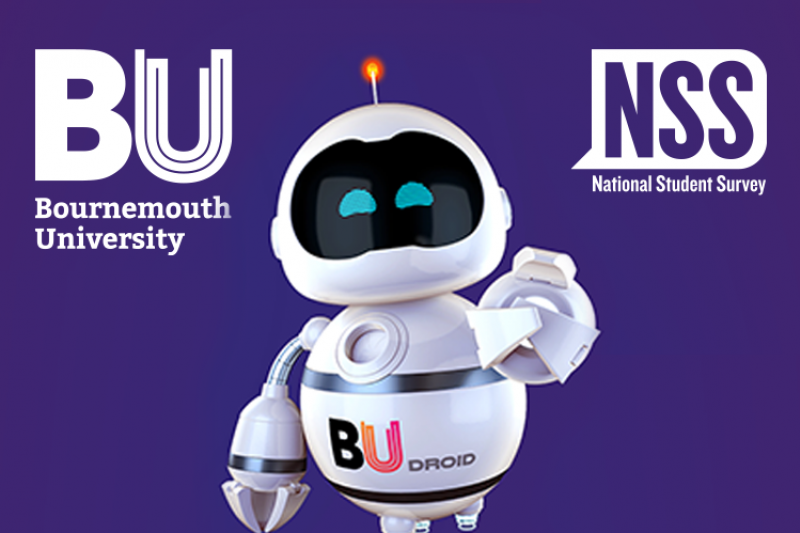 The National Student Survey (NSS) is well under-way at BU - thank you to all our final year undergraduate students who have already taken part so far.
If you have not yet participated, there is still time to have your say. It takes about 10 minutes to take part and you'll have the opportunity to enter a free prize draw for the chance to win:
1 x iPad Air
5 x Fitbit Inspire HR
15 x £100
10 x Graduation gown and photography package
3 x full Graduation package – including gown hire, professional 'Graduation' photography package and an overnight stay for two at a hotel.
The full prize draw terms and conditions are available on the BU website.
The NSS is a nationally recognised online survey for final year students in the UK. The survey is administered by Ipsos Mori, an independent research agency and commissioned by the Office for Students (OfS) on behalf of the UK Funding and Regulatory Bodies.
The NSS is your opportunity as students to be honest about your time and experiences at BU. This is your chance to tell us about your whole BU journey and help us understand what we're doing right but, just as importantly, what we could be doing better.
There are eight core focus areas of the survey which include your thoughts on our organisation and management, assessment and feedback, learning resources, the teaching on your course and your student voice. All survey responses are completely anonymous and made publicly available to help future students, their families and advisors make decisions about what and where to study.
You can take part in the survey online by visiting www.thestudentsurvey.com or by clicking the NSS button on your Brightspace homepage. The survey closes on 30 April 2021.
More information and full details can be found on our NSS student webpages, or you can watch the video below: