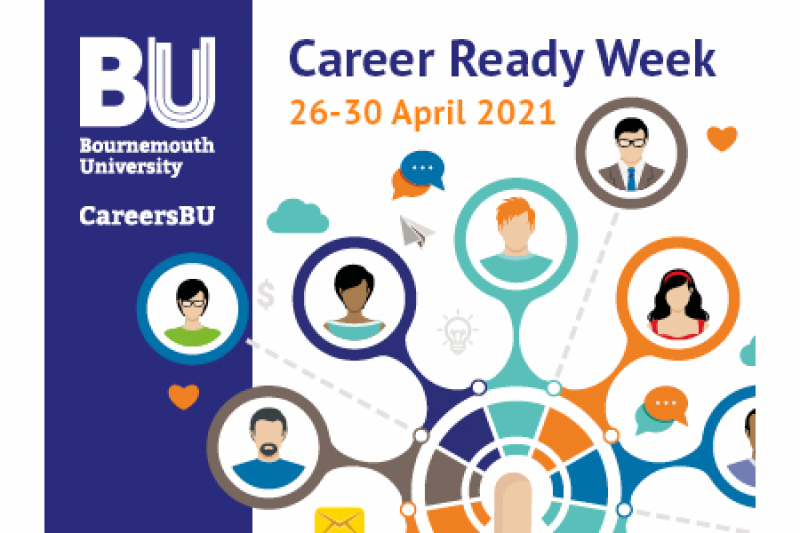 Get career ready with our week of events from 26-30 April - in partnership with local and international employers, guest speakers, BU & SUBU staff and BU graduates. 
This is a fantastic opportunity to connect with employers wanting to recruit BU students, learn from industry experts, engage in volunteering, and discover how to best promote to employers all that you have achieved whilst at BU.
The events are open to all BU students and recent graduates, with short and informal sessions that can fit around your studies. Including the online BU Student & Graduate Jobs Fair on Wednesday 28 April with over 40 organisations attending from a wide range of sectors. Some events may need to be booked - find out more about all of the Career Ready Week events on MyCareerHub.
Overview of the week: 
Final year students and those looking for placements: use the events to job search and apply with confidence, showcasing all you have achieved.  
Other year groups: use sessions to make sure you are on track for what employers will eventually want to see from you, and network with professionals and BU staff to aid career ideas.
View the full list of events below and head to MyCareerHub to find out more.
If you have any questions please contact [email protected].