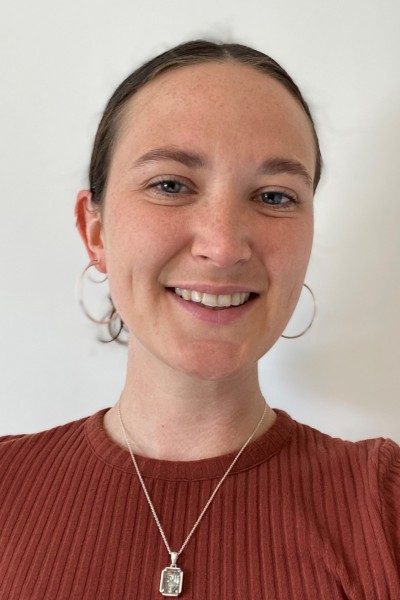 A BU sports graduate is setting out to increase awareness of the experiences of transgender people in competitive football through a research project.
Terri Harvey(she/her) completed her undergraduate degree in sports development and coaching sciences in 2020 and has now begun a Master's to explore how the sports world can adapt to better support athletes from marginalised groups.
Her focus was prompted by the experiences of her brother, who had to stop playing competitive football when he decided to transition. Terri said: "There is very little published research about the experiences of trans people in sports. Competitive sport is very gender divided and that becomes difficult for those who identify as trans or non-binary. There are very few opportunities for them to continue to compete and in a number of cases policies prevent them from doing so."
Terri's research has so far uncovered inconsistencies between different sports as well as the barriers facing trans people wanting to play beyond grassroots level. She said: "It is hard to find published policies and guidance for trans people who want to play competitive football. Part of my research will be exploring how this can be made more accessible by the FA, as well as exploring what it feels like for those directly affected."
Much of the media coverage surrounding the issue focuses on concerns about the potential for unfair advantage – particularly for sportspeople transitioning from male to female. Terri cites a number of key advocates who are challenging these perceptions, including Blair Hamilton, Chloe Quinn and Sammy Walker, and hopes that her research will help to broaden the debate.
She said: "Football is becoming more inclusive but there is still a long way to go. I am interested to see how my research can help to inform the debate and ultimately help us all to move forward."
Terri's undergraduate research focused on the prevalence of abuse in competitive sport and resulted in an arts-based exhibition of her findings. She hopes that her Master's research might be shared in a similar way, providing an opportunity for those involved in local club football to engage with the issues raised. She said: "Presenting research in this way is a fairly new approach, but I find that it makes subjects that people can find difficult, more accessible. Art can prompt people to be more empathetic which is good for engagement."
After completing her Master's, Terri is considering pursuing her academic career with a PhD or moving into an inclusion role with a sports club or charity.