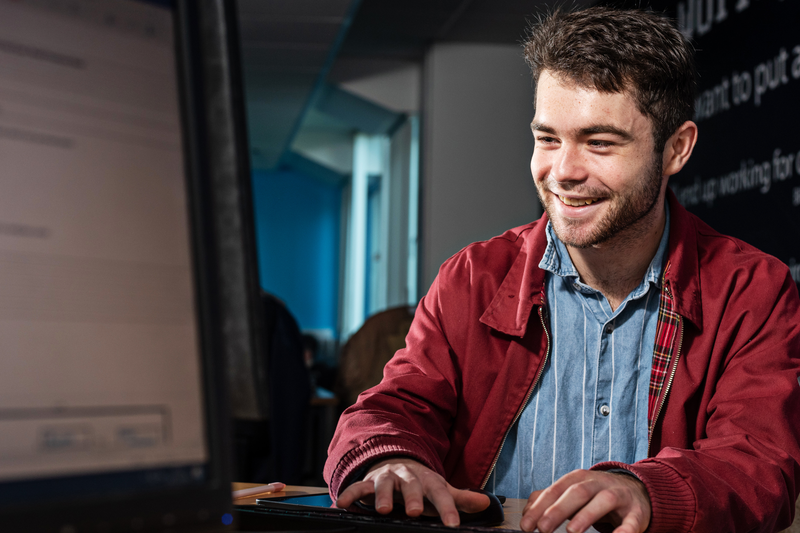 The IT Service Desk is here to help you with any IT related issues with BU hardware, software and networks. We can provide support with computers, equipment (e.g. screens, phones and printers), network access, application and software support, and email services - just to name a few examples.
Support is available 24 hours a day, 7 days a week in various forms:
8am – 5pm, Monday to Friday, full service support from the BU IT Services team
5pm – 8am, Monday to Friday, and all day on weekends, basic first line support over the phone is available through our Out of Hours team.
Here's how to get in touch:
Visit the Self-service portal (watch the self-help video for user information) – here you can raise an IT issue, incident or request
Give us a call any time, any day on (01202 9)65515 or freephone 0808 196 2332 (Our Out of Hours Team will assist with basic first line support over the phone on weekends and between 5pm and 8pm each day)
Talk to us using the online chat service (8:30am-4.45pm, Monday to Friday)
Face to Face, visit the IT Counter in Weymouth House, WG10, at Talbot Campus, Monday-Friday 9-5pm.
Looking for general information?
Check out the IT Information pages on the student portal. Here you'll find all the information you need in one place to help you make the most of the IT facilities, tools, services and support available at BU.